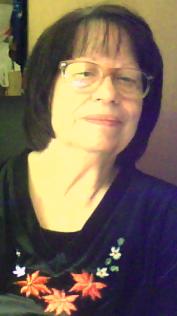 December 2023
"Winter, a lingering season,
is a time to gather golden moments,
embark upon a sentimental journey,
and enjoy every idle hour."
__John Boswell

Oh we do have a Christmassy edition of Pencil Stubs Online this issue! Having searched for new poetry and not finding the essence of the holiday we turned to encores of our usual poets that were seasonal. Many go back several years so should be new to the readers of today. Enjoy!

It was a must to display Walt Perryman's "A Tumbleweed Christmas" and his current poem "A Sometimes Doubt." Bruce Clifford's "Traditions Lie" doesn't address Christmas, but Bud Lemire's "A Beatles Christmas" certainly does. His other two poems are "My Forever Girl" and "My Friend, John Summers." Although John I. Blair has been low on current poetry, his history in Pencil Stubs boasts well over a thousand submissions, including his various column series, so we chose these to bless us this month: "Keeping Christmas," "When Roses Bloom in December," and "Winter Doesn't Have a Texas Address."

The other three are from your editor and are on the sentimental side as the one titled "Make Mary Merry" was an actual intention of my late sister Noralee Crowson following the loss of my husband of nearly 33 years who passed October 17, 1996 and our father John (Jack) Edward Carroll who died only a short time before AG on July 1, 1996, so our mother Lena May and our other sisters were also grieving. The other two are "The Season" and "Tiny Miracle" which has become like a tradition for December.

"Introspective" by Thomas F. O'Neill shares the link to a video of having Thanksgiving with his colleagues while teaching in China, but also a bit about his Christmas periods there along with some photos. Judith Kroll's column "On Trek" is about how our memories are blessings. Pauline Evanosky's column is "Woo Woo," where she declares Psychics aren't different, they just notice things. Marilyn Carnell's column "Sifoddling Along" shares a loving tribute to her father and his favorite pastime hobby of fishing, sharing some wonderful pictures as proof.

We welcome our new columnist Ara Parisien and her expertise as a "Medium-Author-Spiritual Teacher" which happens to be the title of her column. We have been chat friends many years and this promises to be a valuable asset for our eZine.

What a comprehensive column is offered by Rod Cohenour ("Cooking with Rod") to put you on the path to a fabulous South of the Border Holiday menu. Meanwhile our "Armchair Genealogy" columnist Melinda Cohenour is lauding the proof to convict serial murderers because of incontrevertible DNA results, and updates her column on the Gilgo Beach tragedies.

We continue to bless our good fortune in knowing our co-founder and webmaster, Mike Craner, whose knowledge and expertise keeps Pencil Stubs Online actually online We know how busy he is during this season as he "plays" Santa on an excursion train in Virginia, delighting children of all ages.. We place our confidence in him as we have in the past and shall continue doing so.
See you in January!.
---
Click on author's byline for bio and list of other works published by Pencil Stubs Online.
This issue appears in the ezine at www.pencilstubs.com and also in the blog www.pencilstubs.net with the capability of adding comments at the latter.
---