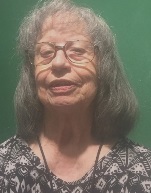 July 2021
" "Hot July brings cooling showers,
Apricots and gillyflowers."
– Sara Coleridge.

June now gone--welcome July. To say July is greeted with high hopes doesn't truly express the anticipation shared by so many. Here in America we will celebrate again our Independence Day on the Fourth of July. But around the world, others hail this month as the first step forward in the second half of the year--a new begining to make 2021 special in some way that will form cherished memories.

Our authors sharing experiences in their columns for this issue include Mattie Lennon (Irish Eyes) who introduces us to a new book and discusses the author. Marilyn Carnell (Sifoddling Along) recalls some creative expressions you might never have heard. Thomas O'Neill (Introspective) speaks about Quantum Physics and how the subject impacts our lives.

Rod Cohenour (Cooking with Rod) entices our palates with his version of stew -- Pork Stew Rodrigo. Melinda Cohenour (Armchair Genealogy) gives an informative tutorial on using a new tool in Ancestry's website to identify from DNA tests your personal matches on other trees. This is a step by step guideline exploring the info Ancestry offers. Mike Craner expresses his thoughts on military service and how some led to our freedom to celebrate Independence Day, in his aptly named column "Mike Craner Ramblings."

John I. Blair (View from My Back Yard) talks about the wrenching changes within his "View. . ." and adds details. Pauline Evanosky (Woo Woo) divulges conversations with former celebrities. Judith Kroll (On Trek) urges us to recognize "Collateral Damage" present in our personal actions, with an interesting explanation. She is also the author of Chapter One of the story "The Elderly Gent," with more chapters to follow in future months.

Bud Lemire's poems for July are "Roger, My Friend," "It's Okay to Be Sick," and "A New Hope." Walt Perryman, who does 'Cowboy Poetry' at Luckenbach, sent these poems "A Brand New Day," "Cyber Space," and "On My Mind." First time to have a poem by A. W. Renarcy, "Boot Prints."

John I. Blair submitted "Plum Tree" for July, and yours truly also showed one poem, "One Finds Oneself." Bruce Clifford, added these two song lyrics "Why is The Sea so Blue" and "I'm So Unsure."

Mike Craner, who keeps this eZine functioning with his ingenuity and consideration, is also a dear friend. He and wife Susie have brightened my life more than words can tell. Thanks, Mike!
We will see you in August!
---
Click on author's byline for bio and list of other works published by Pencil Stubs Online.
This issue appears in the ezine at www.pencilstubs.com and also in the blog www.pencilstubs.net with the capability of adding comments at the latter.