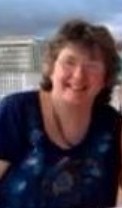 By Judith Kroll
OUR HOME
This is our sanctuary. Almost 17 Acres surrounded by beautiful trees, creeks, and magnificent wildlife that treat us with their visits.

About a month ago, We had raging fires in Oregon. We had one about a mile from us. We had to evacuate, leaving behind our life of 11 years at this location. We had no idea if we were coming back to ashes, or our sanctuary. The Locals in our area went to work immediately to help fight the fires, as our Fire dept. Was called to work in a different area.

The locals fought day and night with what equipment they had, and others who couldn't fight helped by bringing food for those young men and women, and supplies they might need to battle the smoke, and flames.

They did manage to save our homes, in the area. They did an awesome job. We are forever grateful. Our lives will never be the same, because we live in an area where this could easily happen again. This is the first time for our area here. We know California suffers from this yearly, but now I can truly understand the feelings that these folks suffer. Move? Where, it can happen anytime. Lightning, one fire was started because a car had troubles, and caught on fire. People being careless causes them as well. We are all learning. Being prepared is a great lesson to learn, and not just for the boy scouts!!

I love our planet, we must learn to do better in taking care of it.
Judith Oct. 2020
---
Click on author's byline for bio and list of other works published by Pencil Stubs Online.