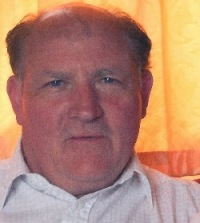 Gardens, Writers, and Sundry
The following is a link to Samara Jade singing Bury me in the Garden. Bury me in the Garden

You can listen to it at your leisure later. In the meantime do you want to be buried in your garden? Or do you want to conduct a funeral service in someone else's garden?

It's possible and basically all you need is planning permission from your friendly local authority but make sure you apply well before your demise. And the good news that you probably won't need a coffin. This concession is thanks to, of all people, "Big" Phil Hogan (before he got so seriously into golf). The following was given on 29th April 2013, in the Burial Ground (Amendment) Regulations, 2013, under Phil's official seal when he was Minister for the Environment, Community and Local Government, " Uncoffined burials may be permitted, unless a direction has been issued not to do so by the relevant sanitary authority or medical officer of health of the sanitary authority, in an area of a burial ground designated exclusively for that purpose. Where an uncoffined burial is permitted, any reference in these provisions to a coffin includes a reference to the wrappings of the uncoffined body."

There are precedents. When Hugh Sacker's wife Alma died in 1992, a doctor travelled from Dublin and issued a death certificate. Hugh and a friend dug the grave under two yew trees in the secluded garden, in Donard County Wicklow, a few feet from the door of the house. "We dug a hole and reverently laid her in it," he said.

Mr Sacker said he successfully dealt with the enquiries of officials, gardai and churchmen about the unorthodox burial and eventually received a letter from Wicklow County Council granting retrospective permission for the grave. Yet a representative of Wicklow County Council told a newspaper, that it, " . . . does not consent to any burials" in the gardens of properties.

However an over ground tomb erected by a Listowel family in 1995 to house the remains of their daughter had to be removed as part of settlement terms agreed between Listowel UDC and the family. The dispute, centred on a tomb built by the Barrett family at the time of the death of their daughter Elizabeth (31), in 1994. Elizabeth who was a model in New York, had asked her family to bury her above ground on the banks of the River Feale. Listowel UDC had objected to the tomb on the grounds that the site was not a designated burial ground and planning permission was refused . A High Court Order in October 1994 prevented the family burying Ms Barrett's body in the tomb and she was later cremated. Under the settlement terms agreed, Listowel UDC conveyed the freehold interest in the site to the Barrett family who were then entitled to erect a shrine where the tomb had been located.

If you are interested in a "home burial" It's highly recommended to organise all the details in advance with your local authority, as it's practically impossible to get approval following a person's death.

And speaking of such things; I have absolutely no interest in any sport. Pertaining to the game of golf in particular I don't care if it was Mark Twain of Harry Leon Wilson who described it as "a good walk spoiled, I agree with the sentiment. I also ask myself ask where did the game start. I got a little insight into the addictive nature of the pastime the day that there was a Doctor and a barrister playing at Tulfarris. As a funeral cortege passed on its way to Baltyboys cemetery, the doctor doffed is cap, bowed his head and remained inn silent prayer for some minutes. "You have great respect for the departed Doctor," says the barrister. The doctor replaced his cap straightened up and replied, "It's the least I can do. I was married to her for thirty five years."
* * * * *

Three Kerry writers, Billy, Sean and Joe, who were attending a writing convention in New York, booked a room on the 75th floor of a hotel. When they arrived back at the hotel from the convention, the receptionist told them, "I'm terribly sorry, but the elevator is broken. In the meantime, you will have to take the stairs." Now, Billy was a writer of funny stories, Sean was a writer of scary stories, and Joe was a writer of sad stories. The three of them agreed that, to make it less boring, Billy would tell the other two his funniest stories while they climbed from floors 1 to 25, Sean would tell his scariest stories from floors 26 to 50, and Joe would tell his saddest stories from floors 51 to 75. They started to climb the stairs, and Billy started to tell funny stories. By the time they reached the 25th floor, Sean and Joe were laughing hysterically. Then Sean started to tell scary stories. By the time they reached the 50th floor, Billy and Joe were hugging each other in fear. Then Joe started to tell sad stories. He stuck his hands in his pockets, thinking. "Ah, I'll tell my saddest story of all first." he said. He coughed nervously. "There once was a man named Joe, who left the hotel room key in the car..."

At the time of writing County Kildare is on lockdown. The Blessington lake borders Kildare and now they are slagging me. Look at the picture I received today.
* * * * *

In 1998 a company called RMS Titanic Inc. managed to raise a 20 ton piece of the Titanic. 98 year old Sam, in Belfast, watched every subsequent news bulletin with bated breath hoping to hear that they had raised the rest of the great ship. On the day she sailed out on her maiden voyage he was aged twelve. He remembered his father, a boiler-maker, coming home that evening and saying that he had forgotten his lunch box and left it in one of the engine rooms. Sam now hoped to retrieve it.
* * * * *

Calling on the Lacken diaspora once again. Councillor Gerry O 'Neill has bequeathed a large collection of "Lacken-related" data to the Lacken Community Centre. Unfortunately it's on ZIP 100 discs and they have no way of accessing it. If anyone would be kind enough to donate a USB external ZIP 100 drive please contact lackencomdev@gmail.com
Wicklow News said there are still places available for the Saturday guided walk a journey to 1870's Lacken.

Guided Walk a journey to 1870's Lacken

See you in October.
---
Click on author's byline for bio and list of other works published by Pencil Stubs Online.