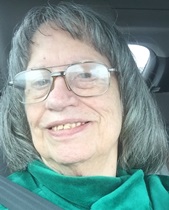 September 2020
"Ah, September! You are the doorway to the season that awakens my soil."-- Peggy Toney Horton.

Yes the quote says soil not soul, although you will find a poem by Bud Lemire that addresses the soul this mohth, and Mattie Lennon certainly covers the subject of "soil" in his column.

September is the harvest month in many areas, but it also means School is upon us, and Football (Yea! Football!) School is a challenge as never before with the pandemic shutdowns and social distancing creating situations like parents having to become the teachers if home school is the decision. In some places, even if actual school can be attended a couple days a week, the home lessons are mandatory on the other week days. Parents are having to brush up on the required lessons along with their children. At the very least, it should give them a new appreciation for a teacher's occupation.

Bud Lemire's poetry this issue commemorates the recent loss of a brother "My Brother, Rich" and makes an effort to see both sides of mask-wearing "Believers and Unbelievers," plus the aforementioned "Perception of The Soul." John Blair sent two very different types with "Longwood," and "Midnight Bathers." Mike Craner's free verse especially touched yours truly with his descriptive "Campfire."

Bruce Clifford, still at home from his Carnival Cruise chores, offers "It Happens All The Time," "Long Lost Days," and "All The Noise." Your editor penned the brief whimsey, "Since."

Our columnists' submissions include the tasty recipes in Rod Cohenour's "Cooking with Rod;" a poetic memory by LC Van Savage in her column "Consider This;" Marilyn Carnell, "Sifoddling Along," shares the thoughts that Fall brings; Mattie Lennon, in "Irish Eyes" has a diversified discussion from home burials to digital traveling and includes a link to uTube recording by an Irish lass, "Bury me in the Garden." He has a request for help finding a certain app.

Judy Kroll's column "On Trek" gives her a chance to remind us of some 'Our Home" facts. Thomas F. O'Neill expands a discussion on gratitude in practical matters in his column, "Introspective." John Blaie shares his personal damage from a stormy night in Texas in his column "View from My Back Steps." Melinda Cohenour, our resident Genealogist, moves into an importan area where DNA has been found extremely useful in solving crimes. Her "Armchair Genealogy" includes a way that you can help if you wish, so check it out.

Nice to have a poem from you, Mike, and it touched this heart deeply. Once again I must declare how grateful I am for your expertise as well as your friendship and support in this endeavor.

See you in October.
---
Click on author's byline for bio and list of other works published by Pencil Stubs Online.
This issue appears in the ezine at www.pencilstubs.com and also in the blog www.pencilstubs.net with the capability of adding comments at the latter.