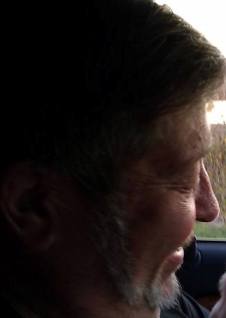 By Rod Cohenour
If anyone in the world knows how to "eat well," it's the Italians. My lovely bride shared a recipe with me that I still tout as one of the most delicious and most decadent one could ask for. She just calls it Italian Pork Chops by M. It is impossible to go wrong using this recipe. Once you've tried it, you'll agree and just keep coming back for more.

Surprisingly, the use of tomato soup rather than standard spaghetti sauce makes for a perfect flavor ... with the soup approximating a rich, thick and flavorful base as would result from simmering fresh tomatoes all day long. Add the spices, Bell pepper and green onions and you've got a great Italian sauce.

Serve with a nice crusty bread, a simple salad and Italian dressing. Try it ... You'll LOVE IT.

Bon appetit~!
ITALIAN PORK CHOPS by M

Ingredients:
4 boneless pork loin chops, about 1" thick
2 Tablespoons oil
1 cup seasoned flour ( just sprinkle with ground black pepper, and a sprinkle of Italian Seasoning, whisk)
1 large bell pepper, deseeded, cut in 1/2" pieces
1 bunch green onions, diced (use green tops as well as bulbs)
1 large (14.5 oz) can tomato soup
1/2 cup water
1 Tablespoon Italian seasoning
2 teaspoons Oregano
2 teaspoons Marjoram
1/2 teaspoon cinnamon
1/2 teaspoon black pepper
Fresh sweet basil leaves, chiffonade cut
1 lb spaghetti, prepared per direction on pkg
2 teaspoons butter
1 Tablespoon dried parsley
Fresh grated or prepared parmesan cheese

Instructions:
1. Heat oil in heavy skillet. Rinse chops to remove any bone dust. Dredge chops in seasoned flour. Brown quickly on both sides on medium high heat. Lower heat.
2. Mix soup, water (used to rinse out can), Italian seasoning, and spices. Pour over chops in skillet.
3. Top chops with Bell pepper and green onions. Bring just to a simmer and cover tightly. Cook, without stirring on low heat for about 45 minutes.
4 Prepare spaghetti, drain, add butter and stir to coat pasta. Cover and keep warm.
5. Check chops to see if tender. If not cooked through and tender, may need to continue cooking for up to 15 minutes
6. Toss spaghetti with parsley.
7. To plate: top spaghetti on individual plates with a chop and then sauce. Sprinkle with parmesan and garnish with sweet basil.

Best served with hot crusty bread, a crisp salad and creamy Italian dressing.
---
Click on author's byline for bio and list of other works published by Pencil Stubs Online.