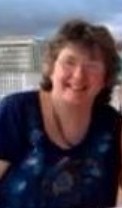 By Judith Kroll
Rising from the Ashes
Everyday we wake up and find ourselves in circumstances we don't expect. This one morning, life changed instantly for all of us living in the beautiful forest covered Oregon.

The sun was blocked by a smokey mist. The air felt like half the oxygen was sucked out. Alerts were being sounded, and our human alert system went into action.

For years I would watch the burning of acres and acres of forests, homes, in California, etc. My heart melted to watch the destruction, misplacement of our animals, the hazy smoke that ruins lungs.

I'd never experienced it myself, but in 2020, we felt the fear, watching the bright red sun, slowly get choked out with charcoal smoke, and ashes falling all over the ground, trying to pack our pets and a few things we can fit in a car, and leave before we are trapped. A very humbling experience to leave it all, never knowing what we would see coming home.

Friends and neighbors were working day and night to fight the fires, to protect our homes, people were volunteering to help truck animals away from the danger zone. People were bringing food to those risking their lives, bringing all sorts of supplies to help their loving efforts of fighting fires. Keeping us informed and safe. What a treasure to watch people helping people. Love in Action.

The experience is very emotional on so many counts, wanting to shed tears of joy, tears of anxiety. Watching our pets showing their love, not understanding what is happening, loyally trusting. I do not wish this on anyone, but stronger prayers and thoughts of love will forever come from my lips!!! We the people always rise from the ashes!!!!
Judith 2020
---
Click on author's byline for bio and list of other works published by Pencil Stubs Online.