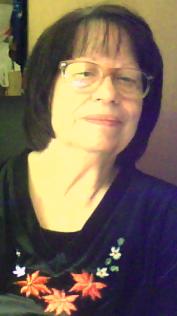 December 2020
"The color of springtime is in the flowers;
the color of winter is in the imagination."
- Terri Guillemets.

So did anyone suspect we would have the year that has occurred in 2020? Have a lot of us been doing the "Chicken little" in our remarks and forebodings? Have you been numbered among those who decided if they didn't admit it, it wouldn't be happening? How many of us have done this ostrich bit?

More to the point, how many of us feel we should be initiating an old fashioned diet because we over indulged for the Thanksgiving feasts? Or perhaps we have been using food as our comfort go to during isolation and quarantine periods. Well, now Christmas is around a very close corner and we have lots of traditional treats coming up. I will be like Scarlet O'Hara and think about it tomorrow - one of the January tomorrows, probably.

On a personal note, the poem "Tiny Miracle" by yours truly was in the first Pencil Stubs Online issue in 1999, and in a few years since, but there was no hesitation in having it again this year. If you've never read it, please do.

Other poetry for this issue includes a couple by Bruce Clifford - "It's Never Quite Clear" and "Are We Ready." Walt Perryman's poem "Points to Ponder on Monday Morning" is good advice. Phillip Hennessy, who said lockdown in England gave him time to pursue composing music also whipped out a new poem titled simply "2020."

"Virtual Reunion" and "Damaged Dogwood" are the two compositions from John I. Blair. Bud Lemire sent in three poems: "I'm Everywhere," "Become Anew," and "This Year."

Marilyn Carnell in her column "Sifoddling Along" is"Dreaming of Christmas Past." Mattie Lennon, in "Irish Eyes" titled his December Irish Eyes column "Rebel Songs, Men's Sheds and A Memoir." Judy Kroll's column "On Trek" reminds us what thankfulness really is when put in action. Thomas F. O'Neill in his column, "Introspective" speaks of Yuletime in different parts of the world. John Blair in "View from My Back Steps" gives a run down of what it takes to keep his personal view populated with birds and animals.

"Armchair Genealogy" begins on the genealogy of husband Rod Cohenour's family, with more info promised in future issues. "Cooking with Rod" tells how to create new favorites when key ingredients have to be substituted using a tasty fruit filled dressing as his example.

The article is by Thomas F. O'Neill who answers an oft-asked question, "What Does He Do for Entertainment in China?"

To Mike Craner, Webmaster and co-founder of this eZine, without whom there would be no "online" production of this eZine, may your Holidays be filled with light and love!

We will see you in January!
---
Click on author's byline for bio and list of other works published by Pencil Stubs Online.
This issue appears in the ezine at www.pencilstubs.com and also in the blog www.pencilstubs.net with the capability of adding comments at the latter.