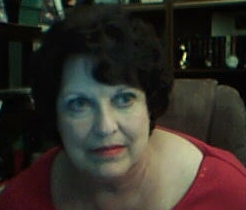 The Cohenour Line

My husband is Rod Cohenour. He is descended from a long line of Cohenours with an intriguing past, many interesting characters, and so many stories! This is a new series, undertaken with the desire to capture his family history (which is now, of course, MY family history as well). This first installment will merely cover the bases: his direct ancestral lineage and the earliest known patriarch of that line.

The Name – in all its variations: (It has been said the Library of Congress recognizes at least 64 various spellings of the surname COHENOUR attached to the same genetic family line.)

The family originally spelled the surname Gochenour according to my best research. In the Alsace-Lorraine region of France, "Goch" meant hill. "Gochen" referred to people who lived on the hill. "Gochenour" referred to people who formerly resided on the Hill but had removed to another location. Thus, per this version, Rod's family became the Gochenour folks.

Other meanings ascribed to the name Cohenour include this reference to one of the original variant surnames: Gochenauer.

"Americanized spelling of Swiss German Gauchenauer, a habitational name from a place named Gauchenau, named with Alemannic gauch(e) 'cuckoo', 'fool' + au 'water meadow' (Middle High German ouwe). Similar surnames: Cochenour, Ridenour, Gochanour, Gochenaur, Gochnour, Cohenour."

Given this meaning, it would appear the family may have been associated with the husbandry of water fowl (geese?) in a high meadow pond or lake. Interesting.

With the extensive accepted spellings of this family's surname, the meanings ascribed thereto must be equally as formidable. Here, for example are a few of the accepted spellings as listed by William A. Gouchenour, Jr. in the family newsletter "The Trail Seekers" he formerly published:

Cnowers, Cocannouer, Cocanougher, Cocanour, Cocanower, Cochanauer, Cochenheim, Cochenauer, Cochenaur, Cochenour, Cochnauer, Coconer, Coeghnower, Coghanour, Coghenower, Coghrican, Cohener, Cohenhour, Cohenour, Cohnour, Cohonoor, Cokenouer, Cokenour, Coconaugher, Cokonougher, Connour, Conour, Couckenauer, Coughanour, Coughenour, Coukenhour, Gaachanuwer, Gaachenauers, Gachenauwer, Gachennouwer, Gachenower, Gachnauwer, Gachnouwer, Gachnower, Gacughenower, Gauchenauwer, Gauchnour, Gechnauer, Gocehnauer, Gochanauwer, Gochaneur, Gochanour, Gochenauer, Gochenaur, Gochenour, Gochenouwer, Gochnauer, Gochnour, Gockenaur, Gockenuer, Gogghnour, Gognour, Gognouwer, Gognower, Gouchenour, Goughenour, Goughnour, Kegechower, Kegenhower, Kerschner, Kochenauer, Kochenouer, Kochmour, Kochnouer, Kockemohr, Kockemoor, Kockenouer, Kocknower, Kognauwer, Kohenor, Kokanour, Konouar, Konour, and other variant spellings.

The Heritage – The earliest ancestor your author has been able to find was documented in a family history book compiled and written by Debra Kay Cohenour entitled, simply, "Cohenour History." She indicates the earliest known ancestor was named Basthli Sebastian Gachnouwer or Gachenower:

BASTHLI SEBASTIAN GACHNOUWER I was born on 20 Jan 1543 in Goch, Germany . He married ADELHEIT HEIDI HUBER before 1565. She was born in 1538. Basthli Sebastian: Basthli Sebastian Gachnouwer I was also known as Basthli Gachenower. Basthli Sebastian Gachnouwer I and Adelheit Heidi Huber had the following children: i. GEORGE GACHNOUWER . He married MARIA WEBBER in 1589. ii. ANNA GACHNOUWER was born on 1 Jul 1565 in Fischenthal, Zürich, Switzerland. Notes for Anna Gachnouwer: The Parish of Fischenthal is located in the southeast section of Canton Zürich. This Parish has kept a register where the births, marriages and deaths of many parishioners are listed. The record, as many ancient records, is not complete nor perfect. They are said to date back to 1546 although the earliest Gachnouwer record is the Baptism of Anna in 1565. iii. SEBASTIAN GACHNOUWER II. He married ELIZABETH PFENNIGER in 1586 in Fischenthal, Zürich, Switzerland.

The above-referenced George (Jorg) Gachnouwer (who wed Maria Webber) is said to have fathered eleven children; however, no complete record of those offspring has been found. The only documented child of that union was Jacob Gachnouwer, born 1600 in Zurich, Switzerland, where 28 May 1624 he wed Margaretha Peter, daughter of Jorg Peter and (wife) Barbara Meyer Peter. This marriage was a critical milestone in the history of the Cohenour family for her parents were among the very first converts to the Anabaptist faith in Switzerland back in 1522. Jacob converted to the Anabaptist faith thus sealing the fate of himself and, later, his descendants. The story as told by Debra Kay Cohenour reads as follows:

Jacob Gachnouwer was born about 1600. Jacob is the first member of the family known to be converted to the Anabaptist-Mennonite Faith. He became engaged to Margaretha Peter on 07 May 1624 in Fischenthal, Zürich, Switzerland. This fact is known because on that day a great argument was noted in the Church records. Jacob and Margaretha wanted to be married but the Catholic Church required that they wait two weeks. The Catholic Church was the State Church. Apparently the Priest and Jacob had words. They married on 28 May 1624 in Zürich, Switzerland. Margaretha's family had been followers of Menno Simons since the beginning of the sect in 1522. In the years that followed, the Catholic Church records have many entries referring to Jacob as the "bad Anabaptist". Jacob would not allow his babies to be baptized. They were taken from him and baptized by the Priest with good Catholic sponsors from the community. Jacob was well aware of the penalties for his beliefs as many fellow believers had been hung, beheaded, drowned, or burned at the stake in Zürich. He was put into prison between December 1638 and July 1641 at Othenbach Convent Prison. His wife was exiled; his children became wards of the State, and his farm seized. His wife relocated to Alsace, France with the Anabaptist's Mission there. His eldest daughter, Elzbeth, had married a Catholic, Hans Kagi. They purchased the farm from the State and took in the three youngest Gachnouwer children. Other children were placed in Catholic families as apprentices. Upon his release in 1641, he was exiled. However, he returned to Zürich to gather his children and was captured. He was again imprisoned in 1644. The guards mistakenly released him after the Treaty of Westphalia was signed. They must have thought he was a Protestant. He moved what members of the family he could find to Ohnenheim, Bas-Rhin, Alsace, France in 1649.

Thus, the Cohenour family immigrated to Alsace, France, seeking a safe and secure homeland in which to practice their faith. This haven, however, would soon become the Hellhole that nearly wiped out the entire line.

From Wikipedia, we find: The Swiss Brethren are a branch of Anabaptism that started in Zürich, spread to nearby cities and towns, and then was exported to neighboring countries. Today's Swiss Mennonite Conference can be traced to the Swiss Brethren.
In 1525, Felix Manz, Conrad Grebel, George Blaurock and other radical evangelical reformers broke from Ulrich Zwingli and formed a new group because they felt reforms were not moving fast enough.
Rejection of infant baptism was a distinguishing belief of the Swiss Brethren. On the basis of Sola scriptura doctrine, the Swiss Brethren declared that since the Bible does not mention infant baptism, it should not be practiced by the church. This belief was subsequently rejected by Ulrich Zwingli. Consequently, there was a public dispute, in which the council affirmed Zwingli's position. This solidified the Swiss Brethren and resulted in their persecution by all other reformers as well as the Catholic Church.
Because of persecution by the authorities, many Swiss Brethren moved from Switzerland to neighboring countries. The Swiss Brethren became known as Mennonites after the division of 1693, a disagreement between groups led by Jacob Amman and Hans Reist. Many of the Mennonites in France, Southern Germany, the Netherlands and North America, as well as most Amish descend from the Swiss Brethren.

The Cohenour History recites the following: "Heinrich Gachnauwer is the only known family member to survive the slaughter of Anabaptists in Alsace, France that occurred about 1670. He escaped to Heidelberg, Germany where his son, Joseph Gochenour, was born in 1677. Joseph married Frena Musselman in 1725. She passed away before 1732, perhaps the victim of war."

This is my husband's line. The next chapter in this series will trace Joseph's descendants as they make their way to America where they continued to adhere to their strong beliefs and dedicate themselves to the pursuit of freedom, honor, integrity, and family.
---
Click on author's byline for bio and list of other works published by Pencil Stubs Online.