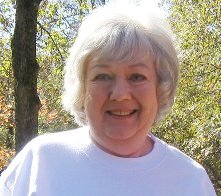 Dreaming of Christmas Past

The year 2020 is almost over and I don't know anyone who wants it to last a minute longer. This year has shaken our world with uncertainty and fear of a tiny virus. Perhaps that is why we are so nostalgic about the holidays and long for a time when traditions can be observed once again.

In our family Thanksgiving and Christmas were similar, but Mom always made sure that Christmas was special. We saw dishes that were only seen once a year.

I inherited my Mom's recipes but confess I have done nothing with them except store them in a big box in my office. There are hundreds written in her careful, legible handwriting. It is hopeless to find all of the recipes I will mention and in the few I found she was so sparing with words that only a very experienced cook could follow the directions.

Holidays were a shared family experience, but I will concentrate on Christmas. The host family cooked the turkey or ham and a "few" side dishes – an Irish potato dish, a sweet potato casserole, a green vegetable dish, coffee and iced tea (a year around beverage). We counted on a fancy molded salad from my sister. We teased her about bringing a different one every year. My favorite was cherry jello made with Coca Cola and filled with Bing cherries, cubed cream cheese and pecans. I finally convinced her to bring it more than one year. My sister-in-law brought her broccoli-rice casserole, in my Minnesota years, I brought wild rice-mushroom hot dishes and pumpkin pie squares. The aunts brought pies and other treats. It wasn't Christmas without Mom's date-nut loaf (recipe follows).

About a week before Christmas treats began to appear on our dining room table. Fudge with and without black walnuts, divinity with and without pecans, peanut brittle made according to the recipe my sister got in a home economics class at college, a big bowl of nuts and a handy cracker. That awful "Christmas candy" in bright colors and designs. At the last minute, pecan, apple, cherry and mincemeat pies were added.

I found the recipe for date-nut loaf. You will see what I mean about Mom's terseness.

Date-Nut Loaf
I lb. nuts (I think she used pecans)
1 lb. dates
4 eggs unbeaten
B.P. 1 t (baking powder)
½ t. salt
1-1/2 cup flour
1 cup sugar
1 t. vanilla

That's it. No directions at all. I haven't time to research similar recipes on the web, but will have to do so before tackling that recipe. I have not idea what steps are required. I recall it was fluffy, so the eggs must have been separated and the white's whipped. I know I always covered it with a lot of whipped cream as it wasn't a favorite

My experience in dipping into my Mom's recipe cache reminds me of the many wonderful meals I had with my immediate and extended family. I have had a fortunate life. This year I will eat a restaurant-prepared Christmas dinner (likely alone), and I will take the time to be grateful and remember Christmases past.
---
Click on author's byline for bio and list of other works published by Pencil Stubs Online.