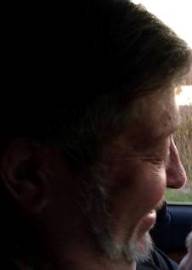 By Rod Cohenour
St. Patrick's Day has come and gone, but it brought back memories of a very tasty dish my sweet wife first prepared for a memorable Irish celebration way back in 1991. At that time, we shared our home near Guthrie, Oklahoma with her wonderful parents-Jack and Lena Carroll, sister Noralee, her caretaker Bill Hagler, her two sons David and Earl, and our grandsons Adam and Shaun. It was a big house on 25 lovely acres with a big kitchen and tons of love.
Our meals, of course, were big too. Feeding a household of ten three times a day meant large quantities. We had good help, sharing certain duties with the boys. David prepared his perfect Sun Tea daily. Earl and Shaun set the table, Adam "supervised" the cooks from his high chair. And, after the meals, David, Earl and Shaun (sometimes Bill) would clear the table and load the dishwasher. M and MomMay and I finished the kitchen clean-up. It worked.
This was a surprisingly delicious experiment! Try it, you should find it just as deserving of high praise. Sort of a corned beef and cabbage dish, but using lean ground beef.
Bon appetit~!
M's Smothered Beef and Cabbage
Ingredients:
3 to 5 lbs lean, high quality ground beef
2 Tbsp. Ground black pepper, or to taste
2 tsp. Celery Salt (or use celery seed)
2 tsp. Mrs. Dash original No Salt if using Celery seed
2 tsp. Garlic powder
1 Tbsp. dried Parsley leaves or 2 Tbsp. Fresh
2 or 3 large Bermuda onions, sliced 1/4 - 1/2"
2 or 3 green Bell Peppers in thin strips
1 med to large head cabbage, cored, outer leaves removed (use crisp leaves in your salad) and cut in flat, thin wedges
Water, as needed, 1 to 2 cups
Instructions:
1. Season ground beef with listed spices using a large bowl to mix. Mix well by hand.

2. Heat a large rectangular electric skillet to Med or Med High while preparing vegetables.

3. Line bottom of heated skillet with half the onion slices. Press entire beef mixture on top of onions. Brown then turn beef over in skillet. (Try to leave onions to continue caramelizing.) No oil should be needed as the meat will render sweet juices.

4. Top beef, after turning with browned side now up, with remaining onion slices, Bell Pepper strips and cabbage wedges.

5. Cover skillet tightly.

6. As beef cooks down, add part of the water to aid in steaming the beef and veggies.

7. Cooking time will depend upon individual skillet temps and desired doneness of beef. It is not recommended to undercook meats. We prefer ours medium to well done.

Serve with a crisp salad, crusty bread and side dishes of mashed potatoes, and corn. For a special treat, try a good artisan Irish soda bread loaf or individual Dilly Bread loaves prepared in little tin foil bread loaf pans which can be found in most grocery stores. Ice cold tea is a great addition.

Bon appetit~!
---
Click on author's byline for bio and list of other works published by Pencil Stubs Online.
---