By Bud Lemire
"You've won a million dollars, you've been blessed"
"Really? I find it hard to believe, is this a test?"
"No, this is real, you've really been chosen to win"
"I have? Wow, my face is showing a grin"


"Tell me more, but I want to know why me?"
"It was a random drawing, who else could it be"
What could I do with a million dollars on hand
Why you could buy tickets to see your favorite band


You could buy almost anything at all
I knew it was a scam, and wasn't going to fall
"Thank you, my friend, for letting me know"
As he told me more, I put on a "Play Along" show


I played along, giving nothing away
"Oh My, you sure made my day"
"Did you know, you're special, and this is your time"
I looked at the words, and knew this scam was a crime


"I know I am special, thank you my friend"
I went up to block him, this had to end
"You've won a million dollars, you've been blessed"
If the message says that, it's only a scam pest
©Mar 15, 2022 Bud Lemire
Author Note:

This actually happened today, and I played along
more than what I put here. He didn't get any information
from me. And in the end, I blocked him. I knew what
he was up to, and I had my fun too..
---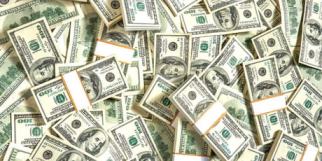 Click on author's byline for bio and list of other works published by Pencil Stubs Online.
---