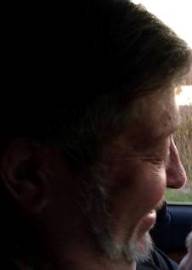 By Rod Cohenour
My readers are really lucky with this issue. My sweet wife found one of her recipes we thought had been lost. This was like finding lost treasure because it is one of my personal favorites.

Be sure to make the dumplings because they are a real treat - light, flavorful, yet filling. The same recipe she created for the dumplings makes a delicious biscuit as well.

Bon appetit ~!
---
Melinda's Easy Chicken and Dumplings

2005 Recipe by Melinda
Ingredients:

1 box Wyler's Chicken Noodle Soup Mix (or one without noodles if desired)
5 stalks to a whole bunch celery, sliced thin (save leafy tops)
5 large carrots, dime slices
3 chicken breasts, boneless and skinless
Water to cover chicken – about 6-8 cups
1 large onion (cut in half – dice half and quarter the other half)
1 cup milk

For Dumplings:
3 cups Bisquick
1 tsp. Poultry Seasoning
1 ½ Tbsp. Sage
1 tsp. Garlic Powder
1 tsp. Black Pepper (or to taste)
1 cup buttermilk

Instructions:
Place chicken breasts in stock pot. Add leafy tops from celery and one-half onion that you quartered to pot. Cover breasts and vegetables with water to cover and about 2" over. Bring to gentle boil then lower heat to simmer about 30 minutes or until chicken breasts are cooked through but not tough. When cooked through, remove breasts to cool and reserve the broth.
Using large stew pot, add soup mix, celery, carrots, onion and diced chicken and chicken broth prepared above plus additional water to satisfy soup directions.
While stew pot is heating, prepare dumplings:
Season Bisquick with sage, garlic powder, poultry seasoning and pepper. Add buttermilk and mix dough lightly, making sure it is not too wet.
After chicken and soup pot has begun to simmer, drop Bisquick dumplings on top by spoonfuls, leaving plenty of room as these dumplings will plump up as they cook. Let the dumpling rise and then turn each over in the pot. Cover bubbling pot to permit dumplings to "bake" for a lighter dumpling. I usually remove the first dumplings and put on a platter covered to keep warm and repeat until all my dough is used up – not crowding the pot. These dumplings are really light and delicious.
Just before serving, I add the cup of milk to my stewpot to make my soup creamy.
I also duplicate the dumpling mixture to make drop biscuits to serve alongside, but this is just because my family loves the extra biscuits.
---
Click on the author's byline for bio and list of other works published by Pencil Stubs Online.
This issue appears in the ezine at www.pencilstubs.com and also in the blog www.pencilstubs.net with the capability of adding comments at the latter.
---