By Bud Lemire
Do you remember me?
Of all I use to be
You remember the me of long ago
Of the person you use to know

All the years, brought on a change
I'm not the same, it may seem strange
I've been through, oh so much
For over forty years, we've been out of touch

My health is okay, but it's been better
My wife passed away, not long after I met her
I found love again, which is so great
She couldn't be, a better mate

We have three kids, all are grown
I have an ache, down to the bone
I keep busy, with all that I do
Golfing, poker night, how about you?

Have you heard from George at all?
Do you see him, does he give you a call?
Time goes fast, of all it can be
I wonder, do you remember me?
©Jul 26, 2023 Bud Lemire
Author Note:
Two people meeting and catching up
after years of not seeing one another.
As time goes on, we forget so much.
Yet we hold onto those special memories
that meant so much to us. Life tends to
bring us all in different directions and to
different places.
---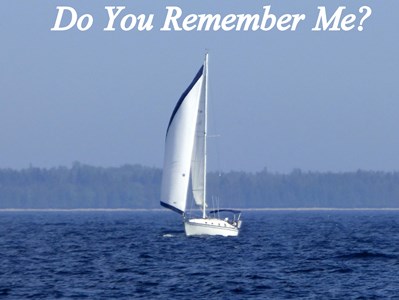 Click on the author's byline for bio and list of other works published by Pencil Stubs Online.
This issue appears in the ezine at www.pencilstubs.com and also in the blog www.pencilstubs.net with the capability of adding comments at the latter.
---