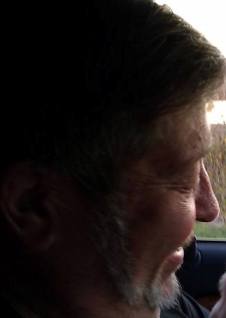 Cooking with Rod
By Rod Cohenour
With Rod Cohenour still in the process of moving, we have a Guest Cook for this April 2021 issue. Ruben Olgin, husband of the Cohenour's niece Dottie is an excellent all-around cook for any menu item you could list, but his desserts are anticipated eagerly, especially during Holidays and family get-togethers. So here is one everyone looks forward to.
Ruben's Cheesecake Pie

Ruben says, "Here's my own March 31, 2020 recipe for this."
1- 8oz cream cheese
1- cup of sugar
1/4- teaspoon of vanilla
1/4- teaspoon of lemon extract

Mix these ingredients until soft
1-8oz sour cream mix this into the above
1-8oz of cool whip fold this in and this will fill
two Graham Cracker pie shells or one large graham cracker pie shell
Top it of with cherry pie filling or
I prefer blueberry pie filling

It's ready to eat or you can cover it and refrigerate it for a couple of hours !!! It's Delicious!

Photo: Ruben and Dottie Olgin

Appreciate Ruben Olgin for stepping in on short notice, and we will see you in May.
---
Click on author's byline for bio and list of other works published by Pencil Stubs Online.