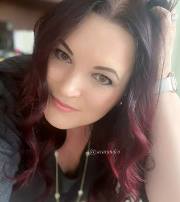 Today, May 30, we will honor and remember the fallen.

As we enjoy the comfort and safety of our home, as we are surrounded by family, intact and whole, we will say a prayer for those that have made the ultimate sacrifice to protect our freedoms and for their loved ones who are left to remember them, holding folded flags in thanks of their loved one's service on the behalf of a grateful nation. At 3pm we will listen for the nation playing Taps, a song I both love and hate to hear. We will honor all of those who allow us the privilege and freedom of this three day weekend, all our weekends, and will never forget those who gave it all.

"All gave some. Some gave all." - Memorial Day 2022

Note: The flag in the box is my father's, one given to my mother after it was draped over his casket. While he did not pass during his years of service in the army, he did lose many a friend, a brother in arms. He thankfully walked out of his time in the military alive though truthfully by God's hand alone.
The photo of my daughter is when my husband and I visitied the Riverside National Cemetery on Memorial Day 2019. She is too young to remember but even then it was important for me to show her what this day is all about… every single person who served and gave their life. Every one of those flags represents a life that was given to service to preserve the freedoms we have, a life given in service for us.
---
Editor's Note: May, June, and July all have Remembrance Days to Honor America and Americans
---
Click on author's byline for bio and list of other works published by Pencil Stubs Online.
---