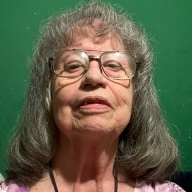 September 2022
"September days have the warmth of summer in their briefer hours,
but in their lengthening evenings a prophetic breath of autumn."
–Rowland E. Robinson

Welcoming Fall begins with the appearance of September. Not only on the calendars, but in the events that aspire to draw audiences for various staged spectacles. The big thing about School starting up is the wealth of activities for students, their parents, and anyone whose interest is captured by the area schools competitions such as Football, etc. These events are not confined to High School or College, but the younger grades have their own parent-drawing competitions. And for we who no onger have youngsters in school, there are many Sports vying for our attention, possibly or hopefully, for our attendance. Yes, your editor is happy the big Football season is upon us.

It is also a time of the battle between grabbing a quick bite here or there and the elaborite meal planning and chef-copying skills of the TV professionals. Real cooks, those who love food and the preparation thereof for self, family, or friends, welcome the cooler weather that means kitchens are not the torturing heat traps of summer.

As an avid reader, your editor is delighted when she can offer for your eyes such a diverse and riveting magazine as this September issue provides. Our exciting news this month is John Blair is showing his current personal project in his column "View from My Back Steps." There have been many readers missing him because he gives excellent gardening advice and offers follow up links when available.

"A Mother's Lessons" by Danielle Cote Serar shares personal thoughts and memories of her late mother and how the lessons still devolve. "On Trek" by Judith Kroll brings a favorite encore column with "Vision" as the subject. "Reflections of the Day" by Dayvid Bruce Clarkson, discusses new situations in his life, the decision to share info with others, and the forthcoming reassurances. Thomas O'Neill uses his column "Introspective" to tell the story of Dr. Paul.

"Sifoddling Along," by Marilyn Carnell speaks about the value of community service.. "Woo Woo," by Pauline Evanosky, suggests we check up on our Biorhythms and explains why.

In "Cooking with Rod" Roderick Cohenour gives the details for creaing delicious Pizza with French Bread. Mattie Lennon, author of "Irish Eyes," updates us on "The Kiss" and what you can do with proper authorization on your own acreage.

The "Armchair Genealogy" column, by Melinda Cohenour, is delving into the new Ancestry DNA ethnicities percentages, which change as new people submit their DNA for the information.

Bud Lemire's poems this month are "A People about A Poem," "Washington School," and a tribute poem for "Olivia." Bruce Clifford, submitted "The Dream," "It Hurts Too Much," and "Too Hard to Forget." Dayvid Bruce Clarkson shares two more of his lovely Picture Haikus --: "Gently Forgive" and "Quiet Reflections."

John Blair sent us one poem titled simply "Poetry," but is a poignant definition. Walt Perryman has three poems to share: "Recipe for Sleep," "Early Monday Thought," and "It is Up to God."
Also with the help of Walt Perryman, we start a new continued tale revealing the compositions of Honey Dog. Chapter One is in this issue for our readers to enjoy!

We continue to thank our co-founder and webmaster, Mike Craner, whose knowlege and expertise keeps Pencil Stubs Online actually online. He does it well as we are now in our 25th year. Thanks, Mike, for everything!

Look for us in October.
---
Click on author's byline for bio and list of other works published by Pencil Stubs Online.
---