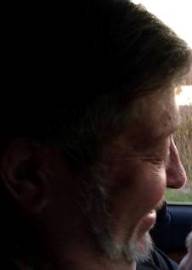 By Rod Cohenour
Christmas Posole - December 2015

In Albuquerque where I grew up, the holiday season was magic! Great food, marvelous parties, incredible home decorations featuring traditional luminarias, colorful wreathes, beautiful dried chile ristras, and fabulous music.

This is my favorite time of the year. New Mexico is aptly titled the Land of Enchantment and this time of year is proof positive that love, family, good food, and merriment are cure-alls for any blues or fears that have plagued in the past. Snow on the pines, air scented with the distinct aroma of pinon logs in an adobe oven (classically called the "horno"), the forest green of the pines beautifully contrasted with the rich red of the chile ristra that hangs from the exposed vigas of the classic New Mexican casa. "Bien venido!" (Welcome!) "Mi casa es su casa!" (My home is your home) is the traditional message to family and friends and especially true at this time of year.

Tradition has it that if you eat your Christmas Posole before New Years Eve you will have a blessed and prosperous New Year. For me, I was simply content with just eating this incredible meal. I am sharing this recipe with you and wishing each and every one of you a Merry Christmas and a Happy New Year. Or, perhaps I should say, "Feliz Navidad y Prospero Nuevo Ano!"
Ingredients:
2 lbs boneless pork loin or shoulder, cut into 1/2″ cubes
2-4 Tbsp vegetable oil (no olive oil for this recipe)
1 Tbsp ground cumin
1 Tbsp chile powder
6 cups water
4 cups chicken broth (or 32 oz carton)
2 cans (29 oz) cooked hominy corn, drained
2 bay leaves
1 batch Salsa Roja (recipe below)
Toppings and Sides:
Finely chopped cabbage
Thinly sliced radishes
Thin red onion slices
Avocado slices
Lime wedges
Fried tortilla strips or tostadas
Chopped cilantro
Shredded cheddar or Mexican Mix cheese (Colby Jack, Monterey and Cheddar blend)
2 dozen flour tortillas, warm
Sweet creamery butter
Season pork cubes with cumin and chile powder. Heat vegetable or canola oil over medium-high heat. (NOTE: I do not like to use olive oil for a Mexican soup because it imparts the wrong flavor.) Add seasoned pork and cook until browned on all sides, working in batches if needed to keep the pot from being too crowded. Keep heat on medium to prevent scorching but allow proper carmelization to begin. Watch carefully and turn often. Make sure all surfaces are browned.
Stir in water and chicken broth, using a wooden spoon to scrape up any browned bits that might be clinging to the bottom of the pot. Add hominy corn and bay leaves.
Bring the soup to a boil, and then reduce heat to low and let simmer, uncovered, until pork is very tender, about 1 1/2 hours. Just before serving, stir in salsa Roja and simmer for 10-15 minutes to heat through. Taste and adjust seasoning as needed.
Once the Posole is ready, set out an array of small dishes with various toppings in the middle of the table. Serve the Posole piping hot in large bowls, and let everyone customize their bowls as they please.
Tradition calls for this to be served with warm flour tortillas and plenty of butter.
Salsa Roja
1 (one) 14 oz. container frozen Bueno red chile concentrate
2 tbsp vegetable or canola oil
1/4 cup minced onion
2 cloves garlic, minced
1 tsp dried oregano (Mexican, if possible)
1/2 tsp ground cumin
Juice of 1 lime (or 1 Tbsp lime concentrate)
Set aside frozen Bueno concentrate and permit to begin defrosting. Heat the oil in a small skillet set over medium high heat. Add the onions and garlic, and sauté until onion is lightly golden, about 3-5 minutes. Add oregano and cumin, and continue cooking until spices are fragrant, about 1 minute.
Add the Bueno concentrate and onion mixture to the bowl of a food processor. Process until you have a smooth puree, adding lime juice as needed to create a smooth consistency.
---
Click on author's byline for bio and list of other works published by Pencil Stubs Online.
---