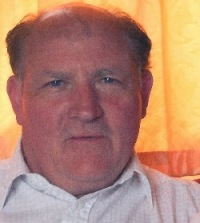 From Sound Men and Women to The Sound of The Bodhrán
Multi-talented Mayo man John Hoban once said that he had been "All over the world and a few other places." Well, his latest book, Sound Men and Women proves that even the reference to "a few other places" is fairly accurate. This collection of yarns, musings, and fierce wit carries stories, songs, proverbs, and essays from such far-flung places as Belmullet, County Mayo, and d Kyoto, Japan. The reader gets a detailed account of John's journey from reciting, I see His Blood upon the Rose, as a seven-year-old at a school concert to The Scissors Dance in Peru. He sang The Boys of Bar na Sraide in Oxford Circus and attended the first Punk Festival in London with a Jamaican who had one song and a one-string guitar. Bumping into Pecker Dunne by chance in Waterford and meeting Pete Seeger by appointment on a tugboat in the Hudson River are described as only John Hoban can do it.

William Hazlitt said, "A nickname is the heaviest stone that the devil can throw at a man." And "Of all eloquence, a nickname is most concise; of all arguments the most unanswerable." Be that as it may we are treated to an entertaining section on the subject in the book. The author was called "the Priest" in Kilburn, London and in Dublin's north inner city he is delighted to be known as, "Yer man from Mayo." His cousin, Tommy Hoban was known as "Cut the grass" because of his prowess at ground hurling.

Globetrotting Hoban appears to have a poem, a song or anecdote about every bridge, both solid and metaphorical that he has crossed. Of Bellacorrick Bridge, County Mayo he writes, "The sound of the stone running over the bridge told me, 'You are entering another world. A world of sounds and visions. A world of Irish songs and stories told for a thousand years. A magical land of immense beauty and mystery." Obviously, his wife, Isabela, had the same feelings about the structure when she wrote the poem, Bellacorrick Bridge.

It was contiguous to Blackfriars Bridge that he met the only person not included in the "Sound Men" of the title; he was an agent on a building site where John was using a shovel in the heart of London. The man referred to was, "not a sound man at all."

On Dublin's O'Connell Bridge he was, "Saved by the sound men and women of Dublin."

As he walked over Brooklyn Bridge, and back, with his friend and fellow musician, Noah, "It felt so wonderful to experience these places we had heard about when we were in short trousers . . ."

He has an intriguing story about playing Sliabh na mBan on a C whistle in the vicinity of mount Everest and in the interest of balance an equally moving anecdote about belting out The Flogging Reel in Enniscorthy.

"Yer man from Mayo" appears to have picked up bits of philosophy from all parts of the globe. A ninety-three-year-old woman in a nursing home in Castlebar told him," The only thing to remember in life is not to get flustered." He learned a lot from a Japanese Solo Zen Monk in Mount Mellery. His name was, Venerable Raido Kimura. From walking with pilgrims up the narrow streets of Dharamsala, in Northern India to playing Roisin Dubh at Jack Harte's funeral in Glenhest he was adding to his store of knowledge.

John's wife Isabela is also a person of many talents. Delia, a woman in her late nineties, told her, "You're a great piece of furniture." When Isabela said to her, "Delia, you know things," she was told, " I do and we'll leave it at that." When John asked the same Delia to sum up her experience of life she summed it up, "Find out What's your business is and mind it."

John Hoban finds some of his experiences, which seem perfectly normal to others, highly amusing. He once bought a three-piece suit from a Castlebar tailor who had served his apprenticeship in Saville Row. For some reason, he finds that hilarious.

Sound Men and Women is available from; johnhoban.net

When you get this lifetime collection of stories, sayings, songs, and music, remember the author's suggestion, "Read it aloud or softly to your heart's content."
The Cobblestone

John Hoban is no stranger to The Cobblestone. Speaking of which, that establishment features prominently in a new documentary film "North Circular." The Cobblestone Pub in Smithfield is the beating heart of Dublin's thriving folk scene, a scene that has produced award-winning acts like Lankum, Landless, John Francis Flynn and Lisa O'Neill and, of course, John Hoban. When the Cobblestone was threatened with redevelopment as a tourist hotel in 2021, the folk community took to the streets to protest and demand that the pub be saved from the wrecking ball. The Cobblestone Uprising is just one of the stories told in North Circular, Luke McManus's new documentary - an unusual black-and-white documentary musical that tells the story of life along Dublin's gritty North Circular Road. The stories of the streets are interspersed with stunning performances of traditional songs and folk ballads performed on the streets or in the Cobblestone itself. North Circular has already won four film festival awards and made its international premiere at the prestigious Sheffield DocFest. Variety wrote that "North Circular is a film that shines such depth and complexity on bigger subjects like gentrification, community and history through touching personal stories, creating a love letter to this iconic place which has a turbulent history as well as present."

Details of North Circular from; hello@lightdox.com
You Can't Bate The Bodhran
And still with a musical theme. I once heard a musician say that the bodhrán should be in the Torture Museum on Celentá Street in Prague and the renowned piper Seamus Ennis said that the best way to play the instrument was with a penknife. Tim Dennehy immortalised it in " The Bodhrán Song and John B. Keane familiarised us with its construction in "The Bodhrán Makers." Now the humble drum has entered the area of medical science. A French scientist, living in Ireland, Professor Michel Destrate has helped to develop a groundbreaking method of measuring stress on human skin and organs by studying the Bodhrán.

The Professor, who is Chair of Applied Mathematics at Galway University, told me, "With colleagues at the universities of Sheffield and Harvard, we were able to record videos of a sound wave travelling on the surface of a stretched membrane. The wave had an amplitude of a few nanometres only, making it invisible to the naked eye. We found that measuring the speed of that wave gives direct access to the level of stresses in the membrane. This result has direct applications in medicine, especially in reconstructive surgery. The stresses present in skin and other membranes in the body greatly influence the size and shape of incisions, scar formation, and the level of suturing forces required to close wounds. We also recorded and analysed sound waves travelling on stretched cling film, which is only about 10 micrometres thick." He listened to his Irish wife, Joyce, when she suggested "take a look at the bodhrán. " And then we went on to use the technique to measure the forces at play inside the skin of a bodhrán. We showed that wetting it not only changes its pitch, which is well known to players of the Irish drumhead, but also reduces its stretch and tension significantly. This was later confirmed in discussions with Michael Vignoles , one of the last bodhrán makers, based in the Claddagh in Galway city. He said that players do rub and dry the skin when they find it has gone slack."
There's a lesson here for anyone who has an Irish wife, "Listen to her!"

Have a great Christmas and New Year.
I'll see you next year.
---
Click on author's byline for bio and list of other works published by Pencil Stubs Online.
---