By Bud Lemire
On this day, I honor you!
The love you share, deep and true
I honor all that you are, all that you give
For sharing it with me, each day that we live

Deep in the night
Our souls take flight
Touching each other, very intense
Feeling you, with every meaning of the sense

You give it all, all that you share
I feel it all, and am quite aware
This form of love, is the best that I know
It touches me deeply, all parts of my soul

The vibrations powerful, when we become one
Is felt for a long time, after we're done
The bond that we share, is so very strong
You complete me fully, with you I belong

You're a woman, but you're more than that too
Your spiritual light, is one that I always knew
I honor your heart and soul, all the way through
My dear Twin Flame, most of all, I honor You!
©Nov 12, 2022 Bud Lemire
Author Note:

Happy Birthday my Love! I hope your day is one
of the very best. Thank you for being the woman
I've come to love so very much..
---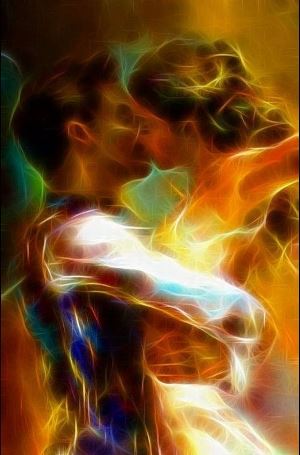 Click on author's byline for bio and list of other works published by Pencil Stubs Online.
---