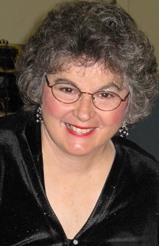 By Judith Kroll
NEW YEAR
Every year we make a resolution to do better, lose weight , run a marathon, whatever. All those are awesome goals, how about this year we learn to believe in ourselves.

Find the real us that is pure love, no limits. A healthy mind IS a healthy body. Find Our own Sunshine and Raindrops . You want an ice cream cone, get it. You want a day to do nothing? Do it.

Find your Joy in your life and please yourself .

Take the time to smell the earth and all the ancient and modern energy it contains. Feel the earth, it helps us heal. It is filled with healing vegetation etc.

Laugh and smile. Talk to the animals, and see the pictures in the clouds. This is a year to spend some time with YOU.
Love,
Judith 12/31/22
---
Click on author's byline for bio and list of other works published by Pencil Stubs Online.
---