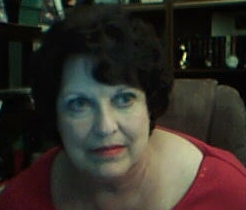 As most of our readers are aware, your author is the wife of Rod Cohenour, author of the Cooking With Rod column that also appears monthly. We have enjoyed sharing our love of cooking with our readers and my hubby has been a most supportive (and patient) enabler of my Genealogy addiction! He has steadfastly endured my endless quests to break down my most intriguing and frustrating brick walls. He has prepared meals and tended to household chores while I spend "just a little bit more time ... think I may be onto something here, darling" as that time stretches into the wee hours. This month is different. All my attention has been focused on Rod. Thus, I pen this column in lieu of a Genealogy revelation, a look at what our lives have revolved around for the past month and a half.
My dear Rod has had a really tough time of it. Went into ER on the 12th of December with excruciating leg foot and knee pain. Tests revealed a very high level of uric acid (gout) with extremely high inflammation. Kept in ER all that day, overnight, and most of the next day before getting a room. Had to cancel his planned Green Light Laser surgery (termed lifesaving by his Urologist) scheduled for Dec 19th.

X-rays revealed a fresh spiral fracture of the fibula near the right knee. Thankfully that was stabilized and did not require surgery or immobilization with a cast or a boot. However, he was transported to St. Ann's Skilled Nursing & Therapy Facility on the 17th.

There have been a couple of issues arising from the Siberian Cold front, including the Facility's big water main freezing and bursting which disabled the furnace, thrusting the whole place in the freezer, basically, while overnight temps were an actual 3°. The staff kept bringing heated blankets to wrap folks in. Rod was in his warm-up pants and hoodie with hoodie up, under all his covers plus his heavy George Foreman velour robe, and felt like a popsicle!

This week he has tested positive for COVID-19. He's been moved into an isolation ward, a private room which has an ER-type curtain for a "door". They have started him on the new Pfizer Paxlovid-Dexamethasone series of antiviral meds that, in clinical trials and treatments being followed show an 89% reduction in need for hospitalization, significantly reduced recovery, and vastly lower need for oxygen and much reduced serious symptoms and deaths. In fact, they came in while we were talking and administered his current dosage.

Paxlovid-Dexamethasone. A one-two punch delivering a highly effective anti-viral that stops Covid from being able to replicate in new cells along with a corticosteroid that eases the inflammatory destruction in lungs and kidneys etc.

In typical fashion for Rod, his spirits have been high as he pushes himself to keep moving and deny pain any normal person would be constantly complaining about. He cannot speak more highly about the care he has received, both at Mercy Hospital and now at St. Ann's Skilled Nursing & Therapy Facility. In Rod's view, every single person he has interacted with at St. Ann's has shown the greatest care and compassion. He called them "my angels." My personal experience with staff at St. Ann's actually began before Rod was transported from Mercy to their facility. I received a call advising "Your loved one is being transported to our facility and should arrive momentarily." I was then given a telephone number to contact, my caller inquired about my email address for their use in providing additional contact information and any material updates.

Shortly after that initial greeting, a second call from St. Ann's introduced their Admissions Director with more information and her personal contact information. I was requested to respond to a few questions regarding Rod's current health and asked to email a photocopy of his immunization records for Flu, Pneumonia, and Covid.

A third call came from Finance with important information concerning our insurance coverage and what I could expect regarding cost sharing. All of the contacts were conducted in a friendly and professional manner.

One failing was on our part. I did not pack Rod's cell phone in his luggage, not recognizing St. Ann's does not provide individual room phones. The kind staff has been more than helpful in arranging for him to have access to a cell phone in order for us to communicate on a regular basis.

Rod has been quite well pleased with the food service, a filling and tasty breakfast routinely consists of eggs (usually an omelet), two rashers of thick sliced bacon, a bread option, hot oatmeal (which he loves, and is most beneficial healthwise) along with a fruit cup and some type juice.

His lunch and dinner meals have been varied, always tasty, and served with attention to his dietary requirements. Their selection of sugar-free desserts has been impressive: from tri-flavored sherbet (lime, orange, berry) to pumpkin pie.

He has a specially designed Physical Therapy (focused on mobility and legs) and Occupational Therapy (focused on upper body strength) program, and enjoys those sessions even though he does experience some discomfort.

In addition to his three squares a day, Rod has two snacks. Those vary: a small bag of peanuts, a grilled cheese or chicken salad sandwich, fruit, and cheese, or something pleasing. Every three and a half to four hours he has food presented. Just long enough it is welcome. Not so long he is actually hungry.

On one or two occasions, my heart has been broken when my normally upbeat husband has displayed depression, even tears. He is a gregarious person who delights in visiting with others. This isolation does not suit him. He and I visit as long as the charge on the cell phones holds out. This is the longest period of time we've ever spent apart! He has now lived with non-stop pain since just before Thanksgiving. It is amazing he has not shown more anguish.

He loves his furbabies and misses them terribly. When they hear his voice on the speaker of my cellphone, they respond. Our ginger tabby, Boy-Boy, runs to me, jumps on my chest, and nuzzles the phone. Blaze howls her "I want my Daddy" howl. Penny perks up her ears and looks around expectantly.

Rod believes in prayer. So do I. This is a time in our lives we earnestly solicit prayer: that his recovery will be complete and rapid, that no residual effects trouble him, and that he can return home without that being troublesome for him. That our insurance company shows compassion and practicality with regard to his readiness to leave nursing care.

Ending this report with the greatest hopes that Rod will soon be on the mend and his usual cheerful, busy self at home and HEALED!
---
Click on author's byline for bio and list of other works published by Pencil Stubs Online.
---