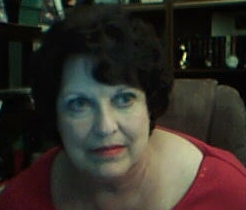 This month's column furnishes the latest updates related to key news reports covering the Gilgo Beach Serial Murders and implicated perpetrator, Rex Andrew Heuermann.

* Importance of mitochondrial V7a haplogroup.

One of the most interesting DNA-related bits in this case pertains to the mitochondrial DNA haplogroup identified from the male hair found on the camouflage burlap binding the body of Megan Waterman and later matched to the DNA sample obtained from the pizza crust discarded by Heuermann: Haplogroup V7a.

From court documents we found and reported the following in last month's column:



Male Hair Linked to Defendant Heuermann

"During the initial examination of Ms. Waterman's skeletal remains and the burlap materials, the Suffolk County Crime Laboratory was also able to recover a male hair from the "bottom of the burlap" used to wrap Ms. Waterman by her killer (hereinafter "MALE HAIR ON WATERMAN").

"An initial examination of said hair revealed Caucasian/European characteristics. However, the hair was unsuitable for further DNA analysis at that time by the Suffolk County Crime Laboratory. This hair was subsequently submitted for further DNA analysis and on or about July 31, 2020, Forensic Laboratory #1 was able to generate a DNA profile for the hair recovered on the bottom of the Waterman burlap. Specifically, Forensic Laboratory #1 determined that this hair belonged to a male in mitochondrial haplogroup V7a."
~~~~~~~~~~~

Haplogroup V7a is not a common ethnic origin. Rather, it is a rather rare segment of Haplogroup V:
~~~~~~~~~~~

Source: Wikipedia:

Haplogroup V is a human mitochondrial DNA (mtDNA) haplogroup. The clade is believed to have originated over 14,000 years ago in Southern Europe.
Haplogroup V

Possible time of origin

Over 14,000 years BP [1]

Possible place of origin

Europe (southern)

Ancestor

HV0a

Descendants

V1, V2, V3, V4, V5, V6, V7, V8, V9, V10, V11, V12, V14, V15, V16, V17, V18, V22, V23, V24, V25, V26, V27, V28

Defining mutations

4580[2]

V7

V7a found mostly in Slavic countries, but also in Scandinavia, Germany and France[19]

V7b found in eastern Europe and France[20]

Haplogroup V is a relatively rare mtDNA haplogroup, occurring in around 4% of native Europeans.[4] Its highest concentration is among the Saami people of northern Fennoscandia (~59%). It has been found at a frequency of approximately 10% among the Maris of the Volga-Ural region, leading to the suggestion that this region might be the source of the V among the Saami.[5][6] Haplogroup V has been observed at higher than average levels among Cantabrian people (15%) of northern Iberia,[7] and among the adjacent Basque (10.4%).[8]

Haplogroup V is also found in parts of Northwest Africa. It is mainly concentrated among the Tuareg inhabiting the Gorom-Gorom area in Burkina Faso (21%),[9] Sahrawi in the Western Sahara (17.9%),[10] and Berbers of Matmata, Tunisia (16.3%).[11]

The rare V7a subclade occurs among Algerians in Oran (1.08%) and Reguibate Sahrawi (1.85%).[12] (~59%).
~~~~~~~~~~~

The finding of this rare V7a Subclade of the Haplogroup V related to both the Male Hair found on the burlap binding Megan Waterman and the pizza crust discarded by Heuermann offers incredibly incriminating evidence tying him to her murder. The probability of any other male with that rare V7a Subclade who also 1) worked in the specific Manhattan area previously identified as the source of burner phone activity tied to Heuermann and to cellphone activity tied to multiple Gilgo Beach victims; and 2) who lived in the Massapequa area previously identified as the source of both Heuermann burner phone activity and victim's cellphone activity must be astronomical!!

No wonder the judge found in favor of the Prosecutor's request for a full buccal swab.

Defense attorney Michael Brown made the bold yet apparently uneducated claim that "no one could prove that hair belonged to" his client in a presser following their September 27 court appearance. Guess again, Attorney Brown!!

From the September 27 court appearance, the following quotes:
"On Wednesday, prosecutors told the court that a DNA swab they had taken from Heuermann's cheek matched DNA obtained from pizza crust in a pizza box found in a Manhattan trash bin earlier this year. The pizza DNA sample had already matched male hair found inside a sack that wrapped one of the women's bodies, they said. The Suffolk county district attorney, Ray Tierney, reportedly told the court that the latest swab sample "erases all doubt".
"Heuermann's defense attorney Michael Brown questioned the precision of the mitochondrial DNA swab, telling CNN after the hearing that "a significant amount of people could be the source of this hair". Brown added in court that the defense team had not received any DNA evidence as part of its ongoing discovery."
~~~~~~~~~~~

* Possible additional Heuermann victims:
* Victoria Camara, Las Vegas (plus four or five other cases, victims as yet unnamed) being investigated. No update yet as to the investigation into Camara's murder and any link to Heuermann.

Also did Heuermann claim to be at Architectural Convention in Las Vegas in that timeframe in 2003?
~~~~~~~~~~~

Source: https://www.crimeonline.com/2023/08/17/long-island-serial-killer-suspect-dna-linked-to-5-vegas-murdered-ladies/
'The Las Vegas Police Department's DNA lab will be comparing Rex Heuermann's DNA with DNA from the case of a murdered New Jersey mom. Victoria Camara's results are expected in six to eight weeks. News12's Tara Rosenblum's investigation has identified four other Las Vegas cases that could be linked to the accused Long Island Serial Killer. Heuermann has had two timeshares in Las Vegas. The cold cases identified involve young sex workers who were killed in similar circumstances to the Gilgo Beach victims.'
~~~~~~~~~~~

Source: https://torontosun.com/news/world/crime-hunter-was-canadian-woman-victim-of-gilgo-beach-serial-killer

Jessica Edith Louise "Jessie" Foster

One of the five similar unsolved Las Vegas murders is connected to the investigation into possible evidence Rex Heuermann is connected to their disappearance or remains recovered. The article states the following potential additional victims of Heuermann:

"Foster was one of five escorts working in Vegas who were either found murdered or had disappeared. They were between the ages of 18 and 25 and either died or disappeared between 2003 and 2006 under suspicious circumstances.

"According to KTNV, four of the victims were dumped off of remote desert roadways. Several were wrapped in cloth, a sign they may have been dispatched by the same homicidal maniac.

"Now, cold case detectives are asking themselves: Could that maniac be Rex Heuermann?"
~~~~~~~~~~~

Source: https://www.reviewjournal.com/crime/homicides/a-strong-conviction-20-years-after-slaying-hope-for-answers-emerges-2894446/



Twenty years ago on Sunday, Jodi Brewer's torso was found wrapped in plastic in the California desert off Interstate 15.


In the two decades since, the 19-year-old Las Vegas woman's family and friends have struggled in their own ways to cope with her death. And while there have been suspects and theories, the main question — who killed her? — remains unanswered.


Now that hope for a resolution is running high again.


Across the country, the arrest of the suspected Long Island Serial Killer in connection with the somewhat similar slayings of women who were sex workers — Brewer was also a sex worker, though her mother believes she was coerced into it when she was 17 and in high school — is ringing alarm bells for Brewer's loved ones


That, coupled with the revelation that the Long Island suspect, Rex Heuermann, has owned timeshare properties in Las Vegas since 2004, has them thinking Heuermann may have been involved in Brewer's slaying, and they were wondering if Heuermann spent time in Vegas before records show he owned the timeshare.


"It makes me feel hopeful that something will be resolved," Pamela Brewer, Jodi Brewer's mother, said in an interview from her home in Oregon.


"There are similarities, but I could only just get my hopes up and cross my fingers," said the victim's sister Jacqueline Brewer, who was 13 when her sister died.


Heuermann, 59, an architect, is charged in the deaths of three of the women whose remains were found near Gilgo Beach on Long Island in 2010. He is the prime suspect in the death of a fourth woman's whose remains also were found there. In total, 11 sets of human remains have been found on or near the beach.


Because most of the victims found on Long Island were young, white women who were sex workers, comparisons have been drawn to Brewer's death. While the three victims whose deaths Heuermann is charged in were found wrapped in burlap, and not dismembered, other victims found on or near the beach off the main road, Ocean Parkway, were dismembered. Police in Long Island have said it's possible that one or more serial killers could be responsible.


In Las Vegas, Jodi Brewer's case has been linked to other similar unsolved killings where the dismembered remains of young women were found off the side of the road. Brewer's remains were found near I-15 and Cima Road, about 25 miles from the Nevada state line.


In a 2008 Review-Journal story, Las Vegas police said they were investigating possible links between the cases of women who had been sex workers who were killed or who had disappeared. They included Brewer, Lindsay Harris and Jessica Foster, as well as possibly a fourth person, Misty Saens.
~~~~~~~~~~~
* Julia Ann Bean, Sumter County, South Carolina

Source: https://disappearedblog.com/julia-ann-bean/
Disappearance

On May 31, 2017, Julia Ann Bean was last seen by her daughter in the Red Bay Road area of Sumter, South Carolina. The two had plans to get manicures that day and Bean showed up at the nail salon with an unknown man driving a dark truck.

The man told her daughter that he owned lake houses and big boats if she ever wanted to have a boat party. He also offered to take her to a concert and said he wanted to marry Bean.

Bean's daughter, who was scheduled to graduate from high school the next day, gave the man two tickets so he could attend the ceremony with Bean.

Bean never showed up to her daughter's graduation ceremony and hasn't been heard from since.
Gilgo Beach Murders Suspect Linked to Missing South Carolina Woman

Bean's daughter told police that she recognized Heuermann as the man with the dark truck who was last seen with her mother, but that he introduced himself under a different name.

Update: Sumter County detectives continue to investigate Julia Bean's disappearance; however, she nor her remains have been found. Unless DNA connected to Bean might be discovered in the Chevrolet Avalanche vehicle owned and driven by Rex Heuermann in 2017, no evidence other than the daughter's claimed identification has been found.
~~~~~~~~~~~

Other victims found on or near Gilgo Beach tied to Heuermann. (Quote DA saying would be announced in Court not in the press)
Peaches ID: latest news

SOURCE: Wikipedia

Peaches (also known as "The Girl with the Peach Tattoo" or as Jane Doe No. 3) is an unidentified female whose torso was discovered on June 28, 1997, in Lakeview, New York, near Hempstead Lake State Park. The cause of the woman's death is listed as homicide, due to decapitation. As of 2023, she remains unidentified since her skull has yet to be found.[1] The woman had a tattoo on her left breast depicting a heart-shaped peach with a bite taken out of it and two drops falling from its core, which resulted in her nickname.[2] As of December 2016, additional skeletal remains found on Long Island in 2011 have been positively identified as belonging to Peaches, along with the remains of her child. As a result, Peaches is now linked to the Long Island serial killer as a potential victim.[3]

On October 8, 2022, the Mobile Police Department announced on its official Facebook page that the FBI was seeking relatives and friends of Elijah "Lige" Howell/Howard (1927–1963). Howard lived in Prichard, Alabama with his wife Carrie and passed away in Mobile, Alabama in 1963 while living with a Ms. Lillie Mae Wiggins Packer. The FBI believed his relatives may be able to assist in identifying Peaches and her child.

SOURCE: https://www.longislandpress.com/2023/09/06/unidentified-gilgo-victims/#:~:text=The%20Press%20first%20reported%20in,Long%20Island%20Serial%20Killer%20case.

Investigators appeared to be one step closer to identifying Peaches and Baby Doe when, in October 2022, the Mobile Police Department in Alabama posted on Facebook that the FBI is seeking friends and family of Elijah "Lige" Howell/Howard, who lived in Prichard, Alabama, with his wife Carrie, and died in Mobile in 1963 with Lillie Mae Wiggins Packer.

The agency included in the post a photo of Peaches' tattoo.

"His relatives may be able to assist in the case of a woman and child found in another state," authorities said in the post. "Does this tattoo look familiar?"

Suffolk County Police Commissioner Rodney Harrison said at the time: "Investigators are following a lead to potentially identify a victim."

The FBI's request suggests that the investigators have been using genetic genealogy to help identify Peaches, experts say.

Police similarly used databases in which members of the public shared DNA to find family members to identify Mack in 2020 — two decades after she was found dead — and Vergata, nearly three decades after she was killed.

Howard's potential connection to Peaches remains unclear.

Although it's uncertain if he had children, records show he had three siblings that have since died, but who did have children.

That means there may be surviving nieces and nephews who could help investigators put a name to Peaches, advance the case, and help find her killer.

"I would assume the FBI ran the DNA through a genealogy site and got the hit, then passed along [the info] to the local PD in Mobile," said Joshua Zeman, who investigated the case in the 2016 A&E docuseries The Killing Season. "The dead end is interesting. Hence why there might not be a missing persons report on a missing adult and toddler."

The apparent lead wouldn't be the first that gave investigators hope that they were close to identifying Peaches.

A tattoo artist in Connecticut previously told police that he was the one who gave Peaches her ink, but he did not have her name on file.
Asian male victim: latest news
SOURCE: Ibid
Unidentified Victim: Asian Male Doe
As for the Asian male, he is believed to be between 17 and 23 years of age, approximately 5 feet 6 inches tall, and, authorities have said, was missing his top and bottom molars and one front tooth for some time before he was killed.
He was also found wearing women's clothing, according to investigators.
In 2011, police released a composite sketch of what he might have looked like, to no avail.
Details are scant for the lone male victim found in the Ocean Parkway brush.
Heuermann court date September 27: update
Future Court appearances:
Heuerman is due back in court November 15 2023.
Heuermann court date September 27: update
SOURCE: https://www.cnn.com/2023/09/27/us/gilgo-beach-killings-suspect-rex-heuermann-hearing/index.html
Heuermann was arrested in July and has pleaded not guilty to three counts of first-degree murder for the deaths of Melissa Barthelemy in 2009 and Megan Waterman and Amber Costello in 2010, according to Suffolk County prosecutors. He is also the prime suspect in the 2007 disappearance and death of the fourth Gilgo Beach victim, Maureen Brainard-Barnes, authorities have said.
In court, prosecutors said they gave Heuermann's legal team over 10 terabytes of information to review in August, including subpoenas and court records totaling roughly 8,000 pages. Prosecutors gave additional evidence Wednesday, including about 5,000 pages of evidence related to two victims, the grand jury testimony, police memo books from the search of his home and video surveillance.
Prosecutors will continue to provide discovery on a rolling basis ahead of the next court date on November 15, Suffolk County District Attorney Ray Tierney said.
Speaking outside court, Tierney described the hearing as "typical," dealing with logistics and discovery. "It's not exciting, but it's necessary," he said.
Heuermann's attorney Michael Brown said there was still a lot of discovery that the defense has not received, including any DNA evidence.
SOURCE:https://www.longislandpress.com/2023/09/27/rex-heuermann-due-back-in-court/
No New Charges for Heuermann, But An Expanded Investigation
Heuermann still remains charged with the murders of Melissa Barthelemy, Megan Waterman, and Amber Lynn Costello, and is considered a prime suspect in the murder of Maureen Brainard-Barnes, the four women found dead in Gilgo Beach in December 2010.
But the investigation is continuing, according to (Suffolk County District Attorney Ray) Tierney, and has expanded.
"We initially said that our investigation is centered around the Gilgo Four," he said. "We're prepared to bring charges with regard three out of the four, and we're working on the fourth. Now we have expanded our investigation to include other bodies that were recovered in that area. We'll speak about that when and if we're prepared to bring charges."
The other remains found on either Gilgo Beach or other parts of Ocean Parkway include the partial remains of Jessica Taylor, Valerie Mack, Karen Vergata, and the still unidentified "Peaches," her daughter, and a male victim known as Asian Male Doe.
Peaches' partial remains had first been found at Hempstead Lake State Park in 1997 before more were found along Ocean Parkway on Jones Beach in 2011. Taylor and Mack's partial remains had been initially found in 2000 and 2003, respectively, in Manorville before each of their skulls were found near Cedar Beach in 2011. Baby Doe and Asian Male were also found off Ocean Parkway in 2011.
Tierney did not directly confirm if all of those victims were being investigated as the work of Heuermann, but said "We're investigating other instances where individuals were left on Gilgo."
---
Click on the author's byline for bio and list of other works published by Pencil Stubs Online.
This issue appears in the ezine at www.pencilstubs.com and also in the blog www.pencilstubs.net with the capability of adding comments at the latter.
---