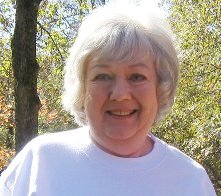 Finally, 2020 is over. We can only hope that things will improve a great deal this year. It surely will because 2020 was the worst year in my long life. In order to do my part to insure good luck, I will be eating black eyed peas at least once. This old Southern custom seems to be about the only thing I can control these days.

The traditional way is to cook up some "Hoppin' John" – a mixture of peas and rice seasoned with a ham hock, salt and pepper. I am not fond of that, so I read about "Texas" or "Cowboy" Caviar that I like much better. It is a salad or salsa that is easy to make and keeps well. This recipe is very flexible. Use whatever is in your cupboard that looks good.

My recipe is as follows:
2 cans black eyed peas, drained
1 can whole kernel corn or 2 cups frozen corn
1 can pinto beans
1 large green pepper, diced fine
1 red onion, diced fine
1 cup celery, diced fine
Minced Jalapeno (if desired)
Minced garlic to taste
Salt and pepper to taste
Cilantro for garnish
Vinnegrette:
½ cup olive oil
¼ cup balsamic vinegar
1 tsp. sugar
1 tsp. salt
Dash pepper
¼ tsp garlic powder
1 tsp. mustard
Mix thoroughly and pour over vegetables. Serve with Corn chips or "Scoops"

Other old New Year's customs come to mind with the help of Vance Randolph's book "Ozark Magic and Folklore" published in 1947.
An unexpected visitor signifies that many others will come to the house during the year.
If the visitor is a man, it means good luck.
If the first is a woman, prospects are not as good.
If a group of people, it is a good omen
Some believe that what you do on January 1 will indicate what one will do all year. (Some who drank too much would wait until midnight of January 2 before taking a sip.)
Washing clothes on New Year's Day will mean hard work all year long
Opening the windows for a while on New Year's Day will let out bad luck and let in good luck.
One old timer said, "On New Year's you just eat black-eyed peas, with a dime under your plate, an' wear a pair of red garters, an' you'll have good luck the whole year."

I will follow the advice about eating black-eyed peas, I might even put a dime under my plate, but I'm not so sure about the red garters.
Happy New Year.
---
Click on author's byline for bio and list of other works published by Pencil Stubs Online.