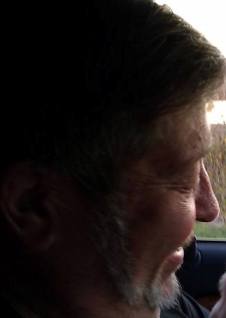 By Rod Cohenour
Ms Italian Stuffed Peppers
Bell peppers bellissima. Melinda and I love sharing our cooking expertise with one another and with all of you.

This is one of her best recipes. It looks complicated but really is not. And the taste is worth any effort it requires.

Bon appetit~!
Ms Italian Stuffed Peppers

Ingredients:
For the stuffed peppers:
8 large bell peppers (any color)
2 lbs lean (at least 80%) ground beef
1/2 cup oatmeal, old fashioned
1 medium onion, chopped fine
2 teaspoons Mrs. Dash Italian Medley Seasoning Blend OR SEE NEXT
OR a dash or two each Garlic Powder or granulated Garlic, Basil, Oregano, Parsley, Cumin, marjoram, rosemary, sage, thyme, coriander, (pick your favorite Italian seasonings to taste)
2 cups Spaghetti sauce (pick your favorite)
1 cup shredded mozzarella cheese (3 oz)

For the Italian flavor rice:
3 cups Basmati Rice
1 can (15 oz) Italian Style tomato sauce plus water to make 6 cups liquid (or per package directions)
1 Tbsp. Parsley flakes
1 Tbsp. Sweet Basil
1 bunch green onions, diced (save half the green tops for garnish)

Instructions:
1. Prepare bell peppers. (Select peppers with flat bases if possible.) Wash thoroughly. Cut a thin slice from the top. Do not discard. Clean out seeds and membrane.
2. Select casserole dish large enough to set all eight peppers upright. If necessary, trim a very fine bit from the bottom of any pepper that tends to tip over, being careful not to cut a hole into the cavity.
3. Heat oven to 350° F.
4. In a large bowl, mix lean ground beef, oats, chopped onion, and spice mixture. Blend well using clean hands. Add half the spaghetti sauce. Blend again.
5. Fill bell peppers with meat mixture. Replace the tops Any remaining meat mixture should be pressed around the peppers.
(See below for preparation of Italian Rice, prepare while peppers bake.)
6. Bake uncovered for about 45 minutes. Remove from oven to spoon out any grease. After getting as much as possible with the cooking spoon, use a paper towel to soak up the remaining grease.

At this time, test the center pepper or two to see how well done the meat mixture is.
7. Set pepper tops onto the surrounding meat, unless they are too well done. If so, set aside for serving the stuffed peppers.
8. Use remaining cup of Spaghetti sauce to drizzle over all peppers and surrounding meat mixture.
9. Return to the oven to finish cooking. Check again in 10-15 minutes. Let the fragrance of the dish help you determine how long to finish cooking.

When cooked through, top with Mozzarella cheese and return to oven to let it melt and brown VERY SLIGHTLY.

Instructions for Italian Rice:
1. Use a large stew pot. Add dry uncooked rice.
2. Measure Italian Style Tomato Sauce. Add enough water to equal 6 cups. Add to dry rice in the stew pot.
3. Add the white part of diced green onion. Reserve green tops, diced, for later
4. Follow rice package directions, however, be aware typical directions call for you to bring rice to a boil over medium-high heat. Once at a full boil, turn off the heat and, leaving COVERED, allow the rice to finish cooking while soaking up all liquid for about 30 minutes.
5. When rice is fully done, tender and fluffy, add most of the basil and parsley and about 1/3rd of the green onion tops, reserving a bit of each for garnish. Stir rice mixture to blend gently.

TO SERVE:

For each dinner plate prepare a bed of rice. Nestle two peppers per serving in a bed of rice. Garnish with green onion tops and parsley, setting pepper tops against the peppers.

Delicious paired with a chilled salad, crusty Italian bread, creamery butter, and a cold iced tea or lemonade.
---
Click on author's byline for bio and list of other works published by Pencil Stubs Online.