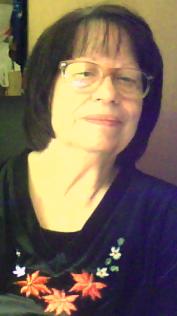 December 2021
"I've come to sing you a song called December."
Ryan Murphy, Down with the Ship

How does December affect you and your life personally? Is it merely an ending of a time period known as a Year that may or may not have made precious memories to warm you during the month and throughout your future? Is it a grieving period that tells you daily that the end is drawing closer, be it of the year itself or a period of life when time shouted out daily to come enjoy? Is it the warmth of crackling fires and cosy afghans tucked around to hold close those moments and scenes of other Decembers, other loved ones, other songs of the season? Is it a bustling, trim the tree, decorate the home from threshold to the furthest corner by the back door time? Is it shopping desperatly, rechecking your lists of names, gifts, food for the night before and the day of your cherished traditional celebrations? Is it a time of sharing your bounty, be it material blessings or the blessing of kindness and caring, of laughter and hope, of music? Is it a shake off the past and seek new horizons to dispel any familiarity stage you find yourself within?

Whatever your answer to any of those scenarios, this issue could certainly chime with a few of them as it flows from joyful reminiscing to exhortation for wariness, to exuberant feelings, to fond recollections of peaceful silence. Let's find new opportunities for celebrations together!

Poems are the thoughts that sing inside until they demand being versed upon the page. Our poetic authors tap into their own and others feelings, saying aloud what we may have wished for words to express. Walt Perryman, who often does Cowboy poetry sessions in Luckenbach has a wonderful poem we are repeating for this December, "A West Texas Tumbleweed Christmas." He also shares "Happiness More or Less, " "On My Mind," and "Recipe for Sleep" this month. Bud Lemire's romantic "In Her Eyes," and the two more serious "Vacine." and "On The Front Lines" are a contrast. Bruce Clifford"s poems are usually composed as song lyrics and his for December are "Cause for Alarm," "Highlight Reel," and "Not Knowing What to Say."

Your editor includes her usual Christmastime poems "Tiny Miracle," along with "Make Mary Merry," and "The Season." Also included is a new poem "Squirrels," an observation that has nothing to do with holidays..

John I. Blair, still recovering from recent surgery, and although not up to doing his column, nor feeling poetic, sent along one of his articles we had not seen, "Music and The Blairs." Linda Tate 's article is "ESSAY: Amazing Life." Linda recently shared another article with us.

Judith Kroll's column "On Trek" asks the question "Are You A Believer or Unbeliever," citing a personal event. "Cooking with Rod" by Roderick Cohenour offers a succulent solution to preparing that dinner for the holiday that everyone will remember with his Christmas Posole.

Melinda Cohenour who does "Armchair Genealogy" embarks upon the project of helping to clarify comprehension of the history of DNA and its applicaton in numerous fields. December presents the first segment of this series.

Dayvid Bruce Clarkson, whose prose is as melodic as poetry, sends word pictures in his writing, and we are delighted to show some recent "Reflections of the Day." Mattie Lennon in his "Irish Eyes" does three gift suggestions for favored friends, and includes a few topics that started him musing on them. Marilyn Carnell whose column "Sifoddling Along" often causes us to reflect on our own family occasions, tells how an article warning against too many toys for children triggered her own "Toyland" memory of gifts.

Thomas O'Neill, our Pennsylvania native now teaching in China, reveals current status of Christmastime there, and his own resulting activities with pictures in his column "Introspective" and includes a link to YouTube as an example. "Woo Woo" the column by Pauline Evanosky travels further than that, reaching into the other side thru channeling, and tells how it has changed her personal concept of Heaven.

Mike Craner and wife Susie, who recently celebrated another Anniversary, are the backbone of this eZine which was co-founded by him and your editor. Mike keeps this informational and entertaining publication viable despite the many business, family, and personal demands in his and Susie's lives. I admire and bless them every day. Thanks, Mike, for everything,!
Merry Christmas!
---
Click on author's byline for bio and list of other works published by Pencil Stubs Online.
This issue appears in the ezine at www.pencilstubs.com and also in the blog www.pencilstubs.net with the capability of adding comments at the latter.
---