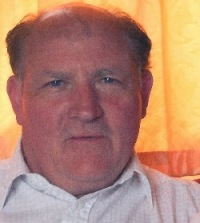 One Man's Battle to Improve The Policeman's Lot

And A Few Tall Tales
Happy New Year.
What did I read over Christmas? I'll tell you

Tim Doyle is a former Garda. In 2001, he published his memoir, Get up Them Steps. It detailed his experiences while serving as a member of An Garda Síochána. It was his second book on the subject, the first being Peaks and Valleys: the Ups and Downs of a Young Garda, which was published in 1997. He gives give an honest, and at times humorous, narrative of police work in Dublin. Tim is not from that literary culture centre known as North Kerry. He is however from the south of the Kingdom and John B. Keane saw his potential and told him, "You should come and live in Listowel." John B. was on the ball. It was obvious from Tim's first book that he would qualify for citizenship among the literati of north Kerry or anywhere else.

His latest book, the fruit of ten years of meticulous research, tells the story of that giant of Irish policing, Jack Marrinan, from Lisdoonvarna, County Clare. He was a key modernizer of policing in Ireland. He was elected to the national executive of the Representative Body for Guards (RBG), the precursor to the Garda Representative Association
Jack Marrinan in 1953

Those of us who read the Garda Review over the years or perused the national newspapers from the sixties on are aware of the work that Jack put in on behalf of his colleagues. His son John had it put in a nutshell for him. He says, "When I was in college I met another student whose father knew or worked with mine. He told me his father said Dad was "a tough bastard of a negotiator", meaning it is the most complimentary sense." Paddy Terry, a senior civil servant negotiating with Jack Marrinan on behalf of the Department of Justice said, "In my opinion, Jack was the best negotiator any organisation ever had." One of his colleagues summed him up with the utmost brevity when he said that Jack was, ". . . educated and more especially intelligent."

Tim Doyle tells the comprehensive story of Jack Marrinan with some wonderful prose. For instance when referring to Sean Lemass's statement that, "A rising tide lifts all boats," Tim writes, " . . . some boats remained beached on the arid shores of the economic austerity which had been a feature of Irish life since independence."

Changing of the Guard shows Marrinan as the transformational figure that he was. Under his leadership, the Garda Representative Association (GRA) evolved into a skillful and powerful negotiating body. When younger Gardaí were excluded from a pay award in 1961, the RBG instructed its members to "go slow" in implementing traffic regulations in Dublin. A meeting of protesting Gardaí at the Macushla ballroom in Dublin resulted in disciplinary notices charging them with discreditable conduct. Eleven men, including Marrinan, were dismissed by the commissioner. With Jack as their leader needless to say they were reinstated.

Nearly all of the advantages that Gardaí enjoy today are built on the foundations established by the man who got permission from the Archbishop of Dublin to attend Trinity College, was referred in the Clare Champion as "A talented Garda" and almost applied for the position of assistant inspector in the Rhodesian Police.

If any young Garda thinks that the author is exaggerating Jack's ability, I must remind them that when the Berlin Wall was no more and the Germans were starting their own police association they sought advice from the Lisdoonvarna man. And for the full story of his life, told in great detail, in the 297 pages of this wonderful book we have to thank Tim Doyle.
Tim Doyle

Changing of the Guard is published by Currach Books. www.currachbooks.com Tim Doyle is donating the royalties from his book to charity, following his own experience of receiving a kidney transplant. He says, "I had been writing away as a hobby, but the seriousness of all that happened to me took over and I thought I'm going to do a book of the Garda life and give the money to the Irish Kidney Association, it's the small little things that happen in our lives that can make the difference."
This book will make a difference in your life;

don't miss it.
* * * * *

Speaking of police, it has been said that a man should only tell lies to his wife or the police. Be that as it may, Tall Tales is a different story (or stories.) We are a great country for tall tales but we don't have a monopoly. This is well proven by the nineteen stories in Tall Tales from Afar, By Michael M Roe. The stories set in twelve different countries are funny, amusing, revealing, and educational.

The author already made a name for himself with Tall Tales for Travellers, a book of short stories based mainly on his own travel experiences. In it, his fantastic powers of observation enabled him to look at human foibles, misunderstandings, and cultural differences.
The stories are set
in eleven different countries.

The reader will learn how not to negotiate in Bahrain and learn about the bargain that Mervyn Oram got in a carpet in Kabul. The author's experience while House-sitting in a Manor House in Somerset makes interesting reading, as does A Persian Pilgrim. The Chinese Murder has a fantastic twist in the tail and I won't attempt to explain The Penance to you; you'll have to read it yourself. The author, who is is married to the Panamanian writer Lupita Quiros Athanasiadis, says the book will, " . . . make an unusual gift for someone who likes to read." And I couldn't agree more.

The stories are designed to appeal to those with a cosmopolitan outlook and especially to travelers who have experienced the weariness and boredom of long-distance flights.

The book is light reading which is ideal to dip into, allowing the reader to pause for a snooze or avoid the necessity of having to engage in conversation with the passenger beside them..

Michael Roe was born in the U.K. and educated in England, France, and Ireland where he studied for his degree at Trinity College Dublin. He is a well-traveled person who has lived and worked in sixteen countries. He has always been a keen observer of different customs and how they interact. This fact is very obvious from the nineteen stories in the 95 pages of Tall Tales from Afar. Details from the author at: mmroe@hotmail.com

See you in February.
---
Click on author's byline for bio and list of other works published by Pencil Stubs Online.
---