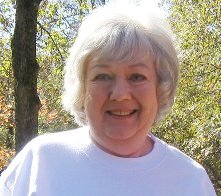 New Beginnings - January 2022
A New Year brings to mind a fresh start, a new beginning of our lives. This year the outlook is a little bleak. No one is sure what lies ahead. Covid variations are making us sick and afraid. Our government seems hell-bent on destroying itself. Yet, I think we should be optimistic. History has shown us that pandemics eventually wane, and mankind moves on to a new reality. We are going through one of the longest "down times" in dealing with the COVID pandemic. Our nation has survived other such times – the Civil War, WWI, WWII, the 1918 flu pandemic, economic upheaval, and more.

Born in 1940, I have had many new beginnings in my life. Some predictable, some not. Some paths taken, some not. Like many, my life has been a roller coaster. Sometimes up, sometimes down. I can only take comfort in the old saying: "This too shall pass."


So how do we cope with the current obstacle – a pandemic that has a will of its own?


We fight back. We get vaccinated, boosted, wear masks, stay isolated and socially distant. Every tool is available to us to survive. If you have high-risk factors (I have more than one.) be extra vigilant about protecting yourself and your loved ones. If you don't, use those tools to protect others. It is your responsibility to not harm others.


This is a time for reflection and making a new start with the new year. Make every attempt to leave behind behaviors and beliefs that are no longer useful and find new ways to reach out and help others. It is surprising how giving of yourself in service to others can improve your outlook and personal wellbeing.


In the list of others include our suffering blue planet. It is difficult to believe that mankind could disrupt a well-functioning ecosystem in such a short time, but we did. Now is the time to resolve to find ways to stop this needless destruction and find new ways to reverse the damage.

This is a time to learn a new skill, pass on an existing one to younger people and find ways to enjoy every day. We won't be 100% successful; no more than we were at keeping resolution lists that lasted only a few days, I am reminding you that it is possible to make a fresh start and I urge you to do so.
Together we can achieve mighty things.
---
Click on author's byline for bio and list of other works published by Pencil Stubs Online.
---