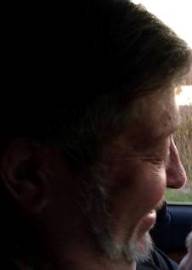 By Rod Cohenour
Happy New Year! Today is the day we follow traditions that dictate we Eat to Beckon Blessings in the New Year. All those tricks we set forth in this column back in January of 2018. And in February of 2017 we shared the many ways one can prepare the ultimate side for New Year celebrations - cornbread.
This year, my sweet wife has devised a really delicious dish that incorporates a few of the essential New Year food elements and cleverly utilizes Christmas leftovers in a fabulous way. Here is her recipe.
Bon appetit~
M's New Year's Blackeyed Pea Soup.
Ingredients:
* 1 bag 8 oz. Blackeyed Peas (or choose to use 3 cans prepared Blackeyed Peas, including liquid; see such directions below.) This for Luck.
* 1 large onion, diced
* 4 large carrots, dimed (for the Coins to come in the New Year of course)
* 5 medium to large (not bakers though) potatoes, diced. (You might choose Sweet Potatoes instead.)
* 4 stalks celery, remove strings and cut in half moons.
* 1 to 2 tsps ground black pepper
* 1 tsp garlic powder or granulated garlic
* 1 tsp cumin
* 1 can 28 oz. stewed tomatoes with peppers and onions. Make it Rotel spicy if you wish or the mild with Bell pepper.
* 2 to 3 cups leftover turkey or ham, diced in about 1.5 inch pieces
* 32 oz. Chicken broth
* 1 small 6 - 8 oz. bag fresh spinach, rinse and remove tough stems. Why?- (for the Long Green Bills desired in the New Year)

Instructions:
1. Pick through dried peas for bits of rock or dirt clods. Rinse thoroughly several times.
2. Cover dried peas with water.
3. Add a small amount of diced onion, a few half moons of celery (about 1 stalk), and season with a very small amount of the spices listed.
4. Bring to a rapid boil then lower heat to allow peas to simmer until tender but not mushy.
5. When peas are ready, remove to a large stew pot, liquid and all.
6. Add potatoes, carrots, the rest of the onions and celery and half the broth. Simmer until carrots and potatoes are tender.
7. Add meats, canned tomatoes, and the rest of the broth. Simmer until meats are heated thoroughly. The kitchen should be yielding some heady fragrance by now.
8. Just before you're ready to ladle this delicious soup into bowls, add the spinach leaves. Stir to slightly wilt and
SERVE! Add hot bread, maybe you opted to try one of our cornbread suggestions, fresh sweet creamery butter, a crisp salad, a tray of fresh crisp veggies like Bell peppers, radishes, green onions, and celery sticks, and some hot tea, cocoa, or even a spiced hot cider.

Note: In the event you choose to use canned Blackeyed Peas, ignore the first five steps. Start by adding the vegetables to a large stewpot in step 6. After step 7, add the canned Blackeyed peas to let them heat up. Stir well. Simmer very carefully as the canned peas should not be allowed to settle to the bottom and scorch. When ready, add the spinach, stir well and serve.
HAPPY NEW YEAR!!
---
Click on author's byline for bio and list of other works published by Pencil Stubs Online.
---