By Bud Lemire
This Valentines Day, Heaven is where you'll find my love
Dancing among the spirits, on a cloud above
I'll be joining with her soul, wrapped around mine
In a spiritual embrace, that'll be so divine

We'll fly away, into the Astral Stream
When I wake up, it'll be like a dream
Yet I'll know, it was as real as it can be
The love of my life, was loving me

Inside the human, that she left here
Is a happy spirit, now living without fear
Her journey continues, as a soul filled with love
On this Valentine's Day, it's her I'm thinking of

In spirit we'll dance, in a tight loving embrace
Two beings of light and energy, in a special place
We'll dance together, while my body will sleep
It's an experience I'll enjoy, one I'll always keep

Our love never died, and it will never end
She'll always be my lover, and my best friend
It's the greatest feeling, this love in this way
I'm enjoying her love, on a Heavenly Valentines Day
©Jan 6, 2023 Bud Lemire
Author Note:

Thank you so very much, Vicki, for sharing your love
with me. I am so blessed to have such a wonderful
soul looking over me and guiding me as I continue
this journey on Earth. I shall continue to value the
things we both loved here on Earth, and make every
day count.
---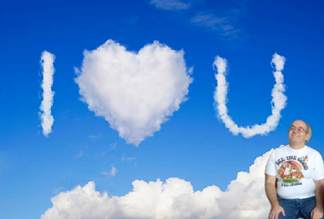 Click on author's byline for bio and list of other works published by Pencil Stubs Online.
---