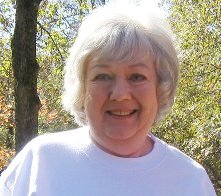 A Romantic Weekend
Valentine's Day isn't the only opportunity to celebrate romance with a special occasion. My most memorable event was the weekend of my thirtieth birthday in July 1970. Our 7-year-old son was spending the weekend with friends Up North and for the first time in years, we had a time with no other responsibilities.

We arranged to have dinner with another couple at the lush, white tablecloth restaurant called the Stillwater Inn on a warm Friday night. Social mores were changing rapidly in the era of hippies and the Vietnam War. Pants suits and mini skirts were the new fashion statement. I bought a white pantsuit with a vaguely nautical style and felt I was dressed to the nines.

When we arrived at the restaurant, the Hostess said crisply that I could not enter the dining room as I was wearing pants. My attire was too casual for their standards and refused to listen to my protests about fashion. I then asked to be excused, went to the Ladies' Room, removed my pants, tucked them into my large purse, and emerged wearing a white mini-dress with white tights. This time I was admitted although I am sure the hostess gritted her teeth.

The dinner was lovely with several courses. As I recall my entrée was a filet mignon, after dessert, I was asked what I would like to do to continue this grand event. That was easy.

"I would like to see the play, "Hair," I said. I had read about this controversial story (at the time) about those same hippies and the Vietnam War.

A chorus of "We would love to, but it isn't playing in the Twin Cities." and "We don't even have toothbrushes." ensued.

I was ready, "It's playing in Chicago, let's go there tonight. We can buy what we need and see the play tomorrow." Stirred to action my little group set to work to make it happen.

A phone call to a friend insured we had a place to stay and off we went to the airport.

We arrived in Chicago in the wee hours of the morning, went to the friend's apartment, and crashed. The next day, we went to several places of interest and obtained our precious tickets to the matinée.

The play was wonderful and delivered what I expected – even the scandalous nude scene. We went quickly to the airport and got back to the Twin Cities in the early evening. After collecting the car from the airport parking lot, we had a total of about 75 cents among the four of us. Needless to say, my white pantsuit was a little grubby.

I think we were all a little shocked at our impetuous behavior, but it made a birthday celebration one I will never forget.
---
Click on author's byline for bio and list of other works published by Pencil Stubs Online.
---