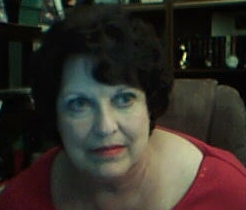 This month I offer a retrospective: my article from March of 2014 devoted to Julia Ann Johnson and the dual relationship she and I share. In the seven years following publication of this article, I have received emails, messages through Ancestry, comments through assorted media, and even snail mail! A couple of these communications are worthy of a review of my early research and of the contradictory stance offered or supplementary information provided.

Most notably, several years ago the young man enumerated in one census as sharing the domicile of Emmett and wife Julia Dalton (Roy Johnson Dalton) was ill-treated by his "adoptive parents." A concerned relative wrote me by U. S. Mail to convey validation and the proof of Roy's disdain for Julia and his complaints regarding the treatment he had received at her hands. The writer provided supporting documentation in the form of scanned letters and handwritten notes. (Unfortunately, that letter and attachments are buried in a storage unit and are currently inaccessible. At some point in the future, your author may relocate these treasures and share them as a further installment to this ongoing quest for accuracy.)

The 1910 U. S. Federal Census:
Info
Julia N Dalton
1910 United States Federal Census
Saved To
Julia Ann Whiteturkey Gilstrap Lewis Johnson
Name: Julia N Dalton,
Age in 1910: 40,
Birth Date: 1870,
Birthplace: Kentucky,
Home in 1910: Bartlesville Ward 4, Washington, Oklahoma, USA,
Street: South Cheyenne Avenue,
Race: White,
Gender: Female,
Relation to Head of House: Wife,
Marital Status: Married,
Spouse's Name Emmet Dalton,
Father's Birthplace: Kentucky,
Mother's Birthplace: Kentucky,
Native Tongue: English,
Able to read: Yes,
Able to Write: Yes,
Years Married: 10,
Number of Children Born : 1,
Number of Children Living: 1,
Household Members 3.

Although years married was reported as 10, her marriage to Emmett Dalton was documented thusly:
1 Sep 1908 • Bartlesville, Washington County, Oklahoma
Name: Julia Lewis Gender: Female Age: 36 Birth Date: abt 1872 Marriage Date: 1 Sep 1908
Marriage Place: Washington, Oklahoma, USA Spouse: Emmett Dalton Film Number: 001305219
Household Members Age Relationship
Emmet Dalton - 40 Head;
Julia N Dalton - 40 Wife;
Roy Reynolds Dalton - 8 Adopted Son.

Kansas City Times, Jan. 21, 1910: Emmett Dalton, one-time bandit, and paroled convict From the Kansas penitentiary, is in Kansas City to place in an orphan's home a boy, 7 years old, whom Dalton and his wife took charge of in Oklahoma. The ex-bandit proposes to pay for the support of the boy.

As to these "orphaned children"; the Daltons had adopted a boy, Roy Reynolds. The 1910 census had him as eight years old, parents unknown. According to Nancy Samuelson in her book The Dalton Gang Story, Roy was several years later adopted by people named Johnson, who were not related to Julia. Another orphan had also been adopted, but in January 1910 placed in the Perry children's home at Kansas City, as the Daltons were unable to look after this child, and for whose care Emmett paid the home $8 per month.
Emmett Dalton
as shown in The Oklahoman, June 19, 1908:
.and documented by www.kayempea.net

See the Emmett Dalton Biography ¦ 1908-1910

In addition to the writer of the letter concerning Roy Johnson Dalton a/k/a Roy Conrad Johnson, at least two qualified researchers have written me to discount the accuracy of the reported marriage of the very young Julia to Albert Whiteturkey. Their comments and supporting documentation will be presented next month.

Stay tuned!
---
Click on author's byline for bio and list of other works published by Pencil Stubs Online.
---