My precious mother, Lena May Carroll, was stricken with Alzheimer's, and her loss of memory was first noticed about 1999 or so. Prior to that, we thought she had experienced a series of strokes that would leave her a bit confused for a day or only a few minutes. Gradually, over the next couple of years, it became painfully apparent that more than that was taking place.

I cannot begin to tell you how agonizing it was to have my best friend, my confidante, my adviser, my adored mother retreat from us in her mind. She often did not recognize me, saying, "You cannot be my daughter. Melinda is not fat!" She would remember things from many, many years before - a poem, a conversation, a person she did not remember as having died years before.

She never, NEVER ceased to mourn the loss of my father, who passed away in 1996. That was the one constant throughout all her days. She would ask, however, "When is Jack supposed to get home?" and bring about painful remembrances for me - and a concern as to how I should respond. I always chose NOT to remind her and bring forth a new and fresh bit of agony for her.

There were moments, sometimes a whole day, when she was completely lucid. Blessed moments when I would greedily grab time with her to share love and conversation, times when her sparkling wit and massive knowledge of things both everyday and normal or complex would make my heart sing.

Love, alone, however, did not bring about full communication. Yes, I always, always, tried to show her love. She had always been the dearest person to me, memories of her sweet attention and loving way of making my most painful wounds stop hurting, make my happy moments even more blessedly happy with her to share - but those times were increasingly fewer and fewer between.

I lost my mother many years before her death. So sorry for that. I would give anything for science to find the cure that no one else should ever have to suffer the agony of that horrible, slow, loss.
Melinda
---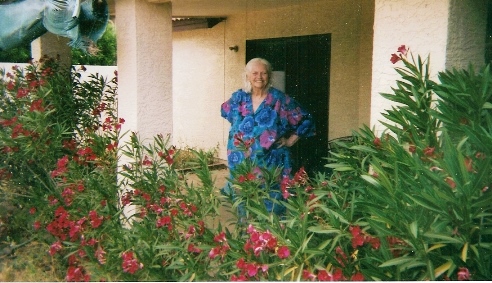 Click on author's byline for bio and list of other works published by Pencil Stubs Online.
---