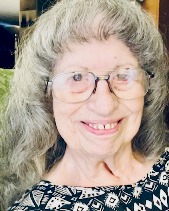 November 2023
"Peering from some high window,
at the gold of November sunset and feeling that
if day has to become night, this is a beautiful way."
— E. E. Cummings"

Let us hope that November will have more stable, less temp fluctuations, than October did. The Thanksgiving month which none of my authors mentioned for this issue. We have a dozen poems, quite different from each other.

Kay Forristal brings us a couple of her poems "My Town" and "The Fairy Ring." and John McGrath's two sonnets, are "Crabs at Carrigafoyle" and "Ode to Age."

Walt Perryman"s two are "Man Pain VS Woman Pain" and "A Good Time to Pray." Bruce Clifford's "That Exact Way" and "Angel of The Past" came early for this month. John I. Blair has one new poem, "Flame Acanthus." Bud Lemire's illustrated November poems are "Cathy Plank," "Major Utilities," and "Halloween 2023."

"Introspective" by Thomas F. O'Neill shares his experiences at an early age, working with Mother Theresa,. in his column "Introspective." Judith Kroll's subject, "The Rainbow Bridge" is the whole "On Trek" column." Pauline Evanosky's column "Woo Woo," talks about how even psychics are affected "When Things Go Sideways." Marilyn Carnell's column "Sifoddling Along" shares a loving tribute to her uncle who was a WWI soldier. We wish the best to the columnist Danielle Cote Serar whose home and business activities keep her hopping, so much so she's going to close her very helpful and interesting column. "A Mother's Lessons."

We continue to bless our good fortune in knowing our co-founder and webmaster, Mike Craner, whose knowledge and expertise keeps Pencil Stubs Online actually online. We place our confidence in him as we have in the past and shall continue doing so.
See you in December!.
---
Click on author's byline for bio and list of other works published by Pencil Stubs Online.
This issue appears in the ezine at www.pencilstubs.com and also in the blog www.pencilstubs.net with the capability of adding comments at the latter.
---