By Bud Lemire
I loved music, starting when I was a little boy
It was the one thing, that always brought me joy
There was this place, that sold 5 45's for one buck
I thought at the time, I really had the best luck

It wasn't far from home, so I really didn't need a ride
Upstairs of B.F. Goodrich, open the door on the side
Maybe you heard of Major Utilities, the place where I would go
45's just out of the Jukebox, it was like listening to the radio

The Flaths ran it, two sons and their boss was their Dad
One son wore glasses, and he didn't seem too bad
He was the one who waited on me, whenever I came by
I'd enter, look over the records, and he would always say hi

I'd walk home happily, and I'd listen to each song
I was so excited with that deal, nothing could go wrong
Nothing ever did go wrong, with each 45 I bought
Memories of those times, are always in my thoughts

I'd see one of the sons at Elmer's, he listened to music a lot
He showed me his MP3 Player, and all the songs he's got
All three of them have passed, but I shall recall each in memory
The music from the Jukebox, and what it all meant to me
©Oct 18, 2023 Bud Lemire
Author Note:
Herb, and his two sons Warren and Harold. Warren was the one
with the glasses, who waited on me, and Harold was the one I'd see
riding his bike, and at Elmer's with the MP3 Player. Because of their
great deals with the 45's, I was able to explore music at that time.
Whenever I had money, I'd be there, and was so happy when
I found music I liked. Major Utilities & the Flaths, thank you.
for the music!
---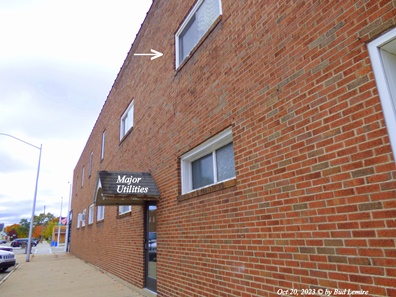 Click on the author's byline for bio and list of other works published by Pencil Stubs Online.
This issue appears in the ezine at www.pencilstubs.com and also in the blog www.pencilstubs.net with the capability of adding comments at the latter.
---