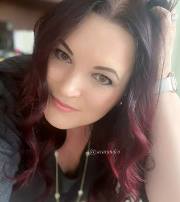 A few years ago, we won't say how long, when I was 28, my sweet cousin had the audacity to say I was turning 30 the next year. Disgusted thinking I had two years before THAT milestone, it took a minute for me to realize that based on when we were in the year, that she was right. Ugh. It was in that moment that I decided I'd be forever 29, never crossing that arbitrary moment of turning… Old… saying goodbye to my youth.

Today another year has passed, celebrating the anniversary of my 29th year, and I found myself thinking… a lot… about age. And you know what I have decided. Aging is BS, age is an arbitrary assignment, and old is only determined by mindset. Hear me out.

Aging sucks. I definitely notice that my body is feeling the effects of time. Things ache easier, break quicker, rebound slower, and on and on. It doesn't do what I want it to do like it used to do. As Toby said, "I ain't as good as I once was but I'm as good once as I ever was." I now understand this statement personally. And yea knows what. It's a total PITA.

Age is arbitrary. I'm my years, I have lived more than most yet far less than many the same age or younger than me. I know people twice my age who have not aged as I have by the experiences I have lived. And I know how "young" I am in my understanding of things others experience so soon in their lives. Age which we so often associate with having "lived" life really doesn't. It's an arbitrary assignment to acknowledge the turning around the sun once.

Old, like the one my mind had wrapped itself around when I was unimpressed with turning 30, really is a mindset. I have been around people in their 20s who were so old in their minds, they were held back from living. Yet, I've been blessed to know people in the 70s and 80s and refused to stop living, to stop learning, and are more youthful than I ever was. Some days I feel older than I am and others like I was still in my 20s, or teen years I'd prefer to not relive ??. But I refuse to become old, to stand still as life passes me by. All too often I have seen someone refuse to adjust and become stagnant in their state of being. And that is when I see someone become "old".

So today, I'm gonna celebrate that this is the anniversary of the day I entered this world but I'm not gonna get hung up on the number associated with it.
---
Click on author's byline for bio and list of other works published by Pencil Stubs Online.
---