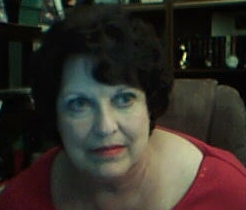 Kibbles 'n' Bits

September 2022 was a momentous month ... In the news for various reasons but I would be remiss not to mention the two blockbuster events: the death and burial of Queen Elizabeth II with all its heartbreak, pomp, circumstance and intrigue and the landfall of Hurricane Ian that has devastated Florida and now set its course for yet another horrific landfall somewhere on the shores of the Carolinas. It might be strange for this column to mention these widely diverse newsmakers; however, both actually have a bearing on my family's personal genealogy.
* * * * *
The Queen

Queen Elizabeth II served seven decades as the reigning monarch of Scotland, England, Ireland, and Wales not to mention the far-flung nation states around the world making up the fifteen Commonwealth Realms.
" Together, there are some 150 million people in the Commonwealth realms, the most populous of which are the UK, Canada, Australia, Papua New Guinea, and New Zealand."
"They are distinct from the Commonwealth of Nations, a loose grouping of fifty-four countries that were once part of the British Empire but most which are not still subjects of the queen."
Source: https://www.cfr.org/in-brief/queen-elizabeth-ii-monarch-fifteen-countries-what-does-mean

And our family's connection you might ask? Well, our Joslin line (Joslin, Joslyn, Josceline, Josselin, Jocelyn, etc.) stretches back in time to Charlemagne and the Franco-German ruling lineage, but a more recent brush with the Crown occurred with the naming of Sir Robert Jocelyn as the Earl of Roden by King George III (who, by the way, before the 70-year reign of our recently departed Queen Elizabeth II, was England's longest-serving monarch with 60 years' rule).
"Earl of Roden is a title in the Peerage of Ireland. It was created in 1771 for Robert Jocelyn, 2nd Viscount Jocelyn. This branch of the Jocelyn family descends from the 1st Viscount, prominent Irish lawyer and politician Robert Jocelyn, the son of Thomas Jocelyn, third son of Sir Robert Jocelyn, 1st Baronet, of Hyde Hall (see below). He notably served as the Lord Chancellor of Ireland from 1739 to 1756. In 1743, he was raised to the Peerage of Ireland as Baron Newport, of Newport, and in 1755 he was further honoured, when he was made Viscount Jocelyn, also in the Peerage of Ireland. He was succeeded by his son, the second Viscount. He represented Old Leighlin in the Irish House of Commons and served as Auditor-General of Ireland. In 1770 he also succeeded his first cousin once removed as the fifth Baronet of Hyde Hall. In 1771 he was created Earl of Roden, of High Roding in the County of Tipperary, in the Peerage of Ireland."
Source: https://en.m.wikipedia.org/wiki/Earl_of_Roden
Hyde Hall

Located in Sawbridgeworth, in Hertfordshire near Essex, Hyde Hall was held by the Jocelyn family in the 16th and 17th centuries. Nearby Essex figures prominently in Joslin family history as well.
"Ralph Jocelyn of Hyde Hall, who was Lord Mayor of London in 1464 and in 1476, is buried here; images of many of his family and other locals have been engraved on brass, and the church is popular for enthusiasts of brass rubbing. The ghost of Sir John Jocelyn, known for his love of horses, is reputed to appear riding a white horse on the old carriage drive every 1 November."
Source: https://en.m.wikipedia.org/wiki/Sawbridgeworth#History

Quite interesting is the history associated with Sawbridgeworth itself:
"Prior to the Norman conquest, most of the area was owned by the Anglo-Saxon Angmar the Staller."The Manor of "Sabrixteworde" (one of the many spellings previously associated with the town) was recorded in the Domesday Book of 1086. After the Battle of Hastings, it was granted to Geoffrey de Mandeville I by William the Conqueror. Local notables have included John Leventhorpe, an executor of both King Henry IV and King Henry V's wills, and Anne Boleyn, who was given the Pishiobury/Pishobury estate, located to the south of the town." (ibid)Note: Anne Boleyn (c. 1501 - 1536), second wife of King Henry VIII, held Pishiobury until her execution.

Aah, yes! When one delves into the history of Olde England and Ireland, one happens upon such wondrous treasures. For instance:
" By the time of the Norman conquest, or soon after, Sawbridgeworth's rich farming land was fully developed for cultivation as was possible with the means available at the time: it was the richest village community in the county. Many important medieval families had estates here. The land was divided among them, into a number of manors or distinct estates; the lord of each manor had rights not only over this land but also over the people who farmed it."

This "Bit" leads to a family "Kibble": When I was just a young girl, some furor arose when my Maternal Grandfather, James Arthur Joslin, received a mailing requiring immediate attention. Seems his name had surfaced as the next in line to inherit a manor (castle?) in Ireland. Acceptance would require that he move onto the estate and take over fiduciary responsibility for the estate, the land, and ... THE FAMILIES living on the feudal property.

My grandfather was a farmer who had made his home in Pineville, Missouri, his entire life. He was anything but a young man when this "opportunity" appeared. Thus, the Kibble - the rather complex discussion amongst Grandfather Joslin and his children who, of course, would be required to take over for him as next in line of inheritance. Excited by the enormity of this offer, some inclination was to uproot the family and GO! Then reality set in. The "opportunity" carried a great deal of responsibility; a responsibility that might well bankrupt the energy and the coffers of the family. Alas! The answer was No, thank you.

One treasured heirloom I hold is the Joslin milk cup made for special use by the eldest child and passed down to my mother. The cup bears the Bells of Ireland around the small body of the cup, the rim slightly thicker, the handle small. But the mystery? Once the milk was drunk and one could look inside, there appeared a castle or manor in bas relief on the bottom of the cup. Although created at the time of moulding, this castle or manor cannot be seen otherwise. This bears a resemblance to a view of Hyde Hall.
* * * * *
Ian the Terrible

And why has your author been transfixed by the path of destruction left by Hurricane Ian? Simple: we have family and friends in Florida.

Just this past year my daughter's and grandson's DNA tests revealed new half-siblings from my ex-husband. Precious 'just found' family!

Now we have siblings Kathy, Diane, Penney, John, Melissa, Michelle, Jason, and Anne. We very tragically lost Kathy years ago to cancer. Her beautiful full sister Diane shares a beautiful smile and voice eerily indistinguishable from that of my daughter Melissa. Penney shares the dimples big time, as do her sweet and beautiful daughters Ruby and Leah. Leah's daughter Alley shares those dimples, too. She and my son's daughter Fawn look so much alike.

Jason and his mother hail from Missouri. Michelle is still in Arizona I believe.

But our Anne is the baby thus far. She and Melissa share almost identical looks. Lissa has pics at the same age as pics of Anne and one is hard-pressed to tell them apart.

Thank goodness we can report that Penney and her family escaped Ian's wrath!! Safe, dry, with electricity and water, still working. Praise God!

And our very good friend, Maria Jones the daughter of one of my dearest (now departed) friends Mary Taylor, reports she is also safe!

We have not heard from Diane; however, at the last report, she was living near Destin and Pensacola both of which were spared.
* * * * *

Now, perhaps your author can get back to some serious Armchair Genealogy!! See you next month
---
Click on author's byline for bio and list of other works published by Pencil Stubs Online.
---