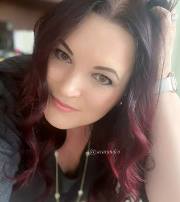 And just like that, yesterday my miracle, my baby girl, went and turned 5.

She has been in love with Tangled and this weekend, she will get her Tangled party. But I always do a photoshoot with them for their birthday.

So of course we did Tangled. She loves dressing up.

She loves pretending and this was right up her alley… crowns, princess dress, cute sidekicks… And well momma got to play with digital backgrounds and more.

My sweet girl is so full of energy, personality and leadership qualities (the politically correct spin on bossy lol). She's got such a big heart and wants to be friends with everyone - still doesn't know the meaning of "stranger."

She amazes me daily. She challenges me daily, stretching who I am and fills my heart with so much joy.

I can't believe she is 5 already. It seems like we were thinking she'd never show up… but she arrived on her terms and has been doing things her way ever since.
---
Click on the author's byline for bio and list of other works published by Pencil Stubs Online.
This issue appears in the ezine at www.pencilstubs.com and also in the blog www.pencilstubs.net with the capability of adding comments at the latter.
---