By Bud Lemire
She had just passed over, yet she didn't know what to do
Her body just stopped breathing, she had to get a message through
She knew his cousin can hear and see, spirits who have passed
The Spirit World's calling me, so I better make it fast
She went on to meet her family, and her lover's Mother
So many spirits she knew there, she even met his brother
She's still learning, how to be a spirit over there
And is finding it easier, to go almost anywhere
Every night, she spends time with the one she loves most
He can feel her, but can't see her, she's just like a ghost
At least he knows, because her love is felt in bed
Because of his belief, he knows that she's not dead
Another has crossed over, it's a client that he had
"First I crossed, then his client crossed, now he's really sad"
His client didn't believe in the afterlife, he didn't know where he was
Vicki was new to helping spirits cross over, so she found someone who does
In the afterlife, his client really didn't believe
He was totally amazed, and knew some would grieve
He left his health issues behind, when he left his bed
"Bud was right! I'm more alive, and I'm not dead"
You see, now this client who passed can live once more
He can walk again, he is whole again, and he can soar

©Jan 11, 2023 Bud Lemire
Author Note:
Some may believe this to be made up and not true
Some may believe that it is true and messages came through.
Believe me, it is true, at least most of it is. It's about my
Vicki, and my client who passed. I write this in honor
of two wonderful souls who are now living in the spirit world
The one I love most visits me, to remind me, our love will
never die. Love is eternal.
---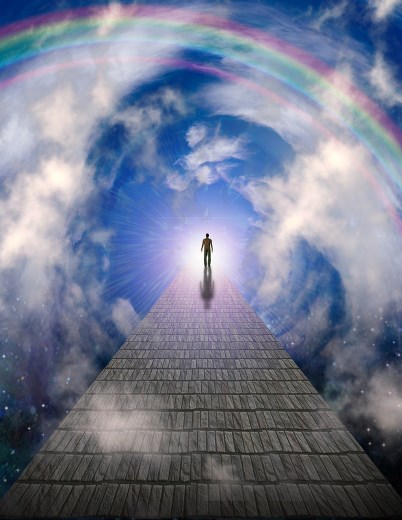 Click on the author's byline for bio and list of other works published by Pencil Stubs Online.
This issue appears in the ezine at www.pencilstubs.com and also in the blog www.pencilstubs.net with the capability of adding comments at the latter.
---