I have more good news about my cancer,
Looks like surgery may be the best answer.
The surgeon thinks he can cut the cancer out.
So, that piece of my lung I can do without.
Thank all of you for your prayers for me,
It's in God's hands, as we will soon see.
©October 03, 2022 Walt Perryman
Author's Note:
Walt Perryman is with Laura Perryman.
October 06, 2022
Update on health:
I will be having lung surgery next Wednesday, Oct 12th at North Central Baptist Hospital
(in San Antonio - Stone Oak location).
They will remove a section of my lung (where the cancer is). If all goes well I should be in the hospital
a minimum of 4 days and recuperating at home for 6-8 weeks.
Laura will be with me and will give updates on the surgery and how I'm doing after the surgery.
Prayers are welcomed and appreciated!
You might want to pray for Daisy and Laura too - they will have to take care of me!

Pic below by Connie Diane.
---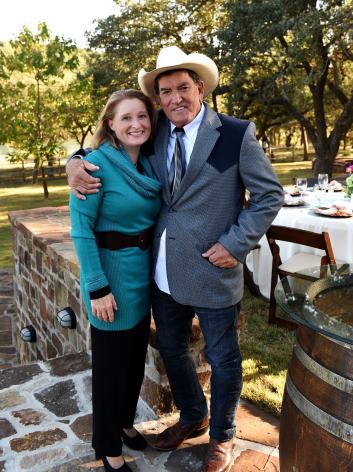 Click on author's byline for bio and list of other works published by Pencil Stubs Online.
---