By Bud Lemire
Some have said, before we're born we get to choose our family
Whether you believe it or not, I know they mean the most to me
Parents, Grandparents, Brothers, Sisters, Nieces, Nephews, Uncles, Aunts, Cousins too
Years together, they are all there, to spend a lifetime with you

Climbing the Family Tree, is so much fun to do
Finding out how, each relative is related to you
First Cousin, Second Cousin, or maybe a Third
Which generation, now that is the word

How many times removed, can each one be
It's all part of, climbing the Family Tree
I bet there are many Cousin, that I don't know
I sure have met many, as the story will go

Some in person, and some online too
We became close friends, as some Cousins do
Growing up, Cousins were older than me
I find there are tons of them, on my Family Tree

Others are much younger, as each story goes
As you climb your Family Tree, it really grows
Branches are filled with Cousins everywhere
Why there's even one, reading this poem that I'll share
©Oct 15, 2022 Bud Lemire
Author Note:

One of the biggest thrills of genealogy next to finding
out about your ancestors and who you descend from,
is finding so many Cousins who have the same interest.
Meeting them, and being in touch with them. They can
become quite close in so many ways. Friends that are
family. It's been so much fun. Thank you Cousins, for
not only for being related, but for being a friend as well.
---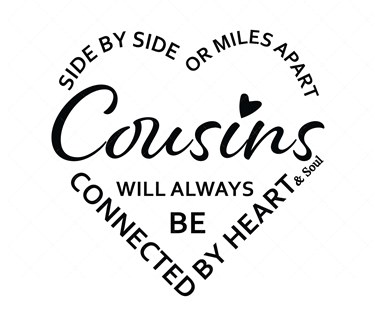 Click on author's byline for bio and list of other works published by Pencil Stubs Online.
---