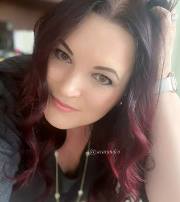 This last month we took our babies to Disneyland. If I'm being fully honest, it was just as much my gift as it was theirs because it will forever and always be my happy place and where some of my best and hardest memories are. With a four-year-old and a 20-month-old, every amazing and joyful thing happened along with the "oh no!" moments included. The moments of my son having a full-on meltdown on The Storybook Canal boats where I had no escape, him chucking his little sneaker into the water, and quite a few more were tempered by the smiles and laughs at seeing Mickey, Minnie, Daisy, Donald, Goofy and all our favorite characters, the squeals of delight on Mater's Junkyard Jamboree and moments of peaceful meals and cocktails for mom and dad.

It was our son's first trip, our daughter's second (well third if you count when I was just pregnant with her), and I can't even begin to count the times visiting. It was my escape from reality when I lived in So Cal. My mom and I would often play hooky and go for the day until we got tired or the park got busy. So many mundane days turned into magic just by us being kids at heart. But it has left me with so many ghosts. I see Eeyore and my heart aches because he was her favorite. We dine at Carthay Circle and I look for her favorites. We ride on Soaring of The World and I vividly remembered how my very much afraid of flying mother relished flying over California when we went. So many ghosts.

Before she passed, my husband and I had talked about moving back to my home in NC. Being her only child and wanting to be a part of her grandchildren's lives, she always intended to follow where we moved. But she confided in me once she hoped we'd not decide on NC because it carried too many ghosts for her. Our past had been complicated and challenging there. I understood that more than any because I had lived it with her. But I had visited a few times since we had moved and it had changed. She shared that it was almost worse because the ghosts were still there but everything would be foreign. She was afraid the ghosts would be too strong.

I never fully understood what she meant until I lost her and visited Disneyland for the first time after she passed. Her ghost was everywhere, no place untouched in either park. But the one thing about Disney, it's never stagnant and is constantly evolving. It hurt more to see something we loved no longer exist but the memory, the ghost of it still burned hard in my heart and in my mind. When we took my daughter just before the Covid shutdown, I thought she was once again right. The ghosts of what we had experienced were strong but the ghosts of our dreams of taking her together were stronger still.

But I realized something after this last trip… the ghosts don't have to be heavy. No, I will never not have them. I will forever visit Disneyland and think of my mother. But as I watched my daughter this time as we both rode Soaring Over the World, watched her delight and got to share her grandmother with her, that I could remove the chains that the ghosts carried, and lighten the load I felt. As I watched my son's delight at the same characters she loved, I could once again take joy in seeing them. As I watched both their intensity on Astroblasters and their wonder on It's A Small World, I realized her ghosts were just the foreshadowing of what it would be with my own babies.

Disneyland won't be the same. But I can make new memories and in doing so I can honor our memories, and our dreams and I can use them to help my babies know her.

Below are photos of one of the trips with my mom and our recent trip.
---
Click on author's byline for bio and list of other works published by Pencil Stubs Online.
---