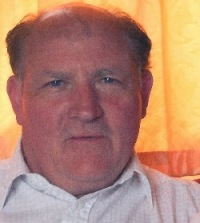 Recommended Reading and Listening for Saint Patrick's Day
"The axe forgets what the tree remembers." (African proverb.)

The Autograph Tree by William Henry was published just before the pandemic and because of lockdowns and the resulting chaos, it didn't get the sort of media attention that such a work deserves. It is essentially a history of the Irish Literary Revival. The story is told through the biographical accounts of those who signed Lady Gregory's copper beech at Coole Park. Many of those signatories of the famous tree played major roles in the literary life of our country.

It was only when I saw the wonderful TV show, Lady Gregory: Ireland's First Social Influencer, with that talented pair Miriam Margolyes and Lynn Ruane that I decided that The Autograph Tree was a must-read for me. And I wasn't disappointed.

Lady Gregory was one of the driving forces behind Ireland's Literary Revival. The big house at Coole Park hosted many of the greatest names in Irish literature and art. W. B. Yeats was a constant visitor, while the likes of George Bernard Shaw, J. M. Synge, Jack B. Yeats, Sean O'Casey, and Sara Allgood all spent time there. The most favoured of Lady Gregory's visitors were invited to carve their initials on 'the Autograph Tree', which today is a living monument to this vibrant period in Ireland's history. Willian Henry has given the reader concise put fact- packed biographies of the twenty-seven people, twelve of whom were born outside of Ireland, who left their mark on the copper beech (see pic) at Coole (and on the world of literature.) The Autograph Tree gives an insight into the lives, loves, and tragedies of the signatories, as well as into the social, political, and cultural events of their day.

The famous twenty seven are:
Augusta Persse, 'Lady Gregory', Robert Gregory, William Butler Yeats, Jack Butler Yeats, John Millington Synge, Sara Allgood, Frank Fay, William George Fay, George William Russell, John Quinn, Augustus John, James Dickson Innes, George Bernard Shaw, Lennox Robinson, Sean O'Casey, George Moore, Douglas Hyde, Violet Florence Martin, 'Martin Ross' 182 Lady Margaret Sackville, Countess of Cromartie, John Masefield, Robert Ross, Elinor Monsell, Dame Ethel Smyth, Theodore Spicer-Simson, General Sir Ian Hamilton, and General Sir Neville Lyttelton.

Dr. William Henry is a native of Galway City. He is an out-and-out Galway man who grew up with an astonishing love of his own place. He has an unquenchable appetite for history and culture. A prominent historian and author, he is a graduate of University College Galway (NUIG). He studied archaeology and was involved in several important finds and is a member of the Galway Archaeological and Historical Society. He is the author of several books all researched to the nth degree and The Autograph Tree is no exception. Mark Pattison's claim that "Research is always incomplete," certainly doesn't apply to William Henry. From John Quinn's affair with Lady Gregory to J.M Synge seeking, "The Creator in places where his family would not have cared to look," it's all there. He also works for Mercier Press in Cork, which is one of the leading publishers in Ireland, and is the publisher of this book which is a treasure and not to be missed.
* * * * *
.

From Kilmore in Wexford originally, John Kinsella started singing with his brother in the early 60s. They sang mostly Clancy Brothers songs at that time and had several appearances on Telefis Eireann.

He played in a band with his family (The Kinsellas) and they performed twice at The Royal Albert Hali and on a children's programme called Seoirse Agus Bartley and on programmes with Seamus Ennis and Shay Healy's Ballad Sheet l in the early seventies and released an album that included the first recording of Slaney Valley.

John moved to Kerry in 1980 and took a break from performing for a number of years. And being in the culture capital of Ireland how would he escape writing?

( The late John B. Keane once said, " It's easier to write in Listowel than not to write." ) John told me, " In 2010 I started to write my own songs and have won the Sean McCarthy Ballad Competition in Finuge twice. These days I am singing and playing accordion with Listowel Folk Group and a group called The Japanese Knotweeds."

His latest CD is titled "Goodbye to the Maharees", which is the title of one of his winning songs at the prestigious Sean McCarthy Ballad Competition. Singer/songwriter John is now part of the vast pool of talent which is Listowel. It could be said that "He came on to his own."

In the emotion-filled- songs such as the title track Goodbye to the Maharees and The Slopes of my Own Cnoc An Oir John pays tribute to the colourful place names of his adopted county. He accompanies himself on Guitar, Piano Accordion, and Harmonica. He is also ably assisted by Andrew Doyle on Acoustic Guitar and Banjo and Brendan O' Conor on Piano, Keyboards, and Whistles.

If you're from Kerry or Wexford or anywhere in between this is the album for you.

Details from; johnkinsellamusic@gmail.com

See you in April
---
Click on author's byline for bio and list of other works published by Pencil Stubs Online.
---