By Bud Lemire
The people we meet in life, as we journey through
Have a special effect, on everything we do
Some souls stay briefly, some stay quite a while
When we think of them, they always leave a smile

They made their time count, they made their mark
Every day, they were our light in the dark
They carried us through, in every day
Then it was their time, to go away

They may seem gone, but they are still near
If you listen closely, they'll whisper in your ear
"Can you hear me, my love is always there"
"You'd know it's me, tune in and be aware"

"As a human, I may have passed too soon"
"I crossed over, when I started to swoon"
"Believe me when I say, this is a great place to be"
"When it's your time to pass, you'll reunite with me"

"Souls over here, guide and they aide"
"They take part, when humans are made"
"Each human upon birth, receives a soul"
"It's the part, that makes everyone whole"
"The human journey, is to experience more"
"In the afterlife, this will help you soar"
©Mar 21, 2023 Bud Lemire
Author Note:
Sometimes it may seem our human life is cut too
short. We never know the real reason why someone
was taken from us. Some have said, they learned
their lesson here and were able to go earlier. Others
think it was just plain tragic. I can't say I know the
answer to why they left so soon. What I do know, is
that where they went, is a place much better than here.
Our journey is to learn from every moment. Do the best
we can in life, and be the best we can in life. When our
time is done here, we will pass over to where they are.
---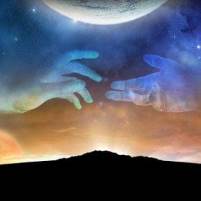 Click on author's byline for bio and list of other works published by Pencil Stubs Online.
---