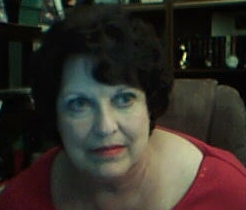 DNA Helps Solve Another Series of Murders

Part 2
I've been following this case since the first news came out in 2010. The discovery of one, then three more sets of remains and the ongoing search. My time as a paralegal for Assistant State Attorney Young Joe Simmons in Ocala Florida had been a very rough training ground for homicide investigation. One of my chores was to assist an FBI homicide cold case investigator review evidence from old (bloody, nauseating, scary, upsetting) cases: rape-murders, arson homicides, hit and run homicides ... You name it. We dug out the paper bags (human remains, bloody items, skulls and other bones, potential genetic materials are never stored in plastic or metal as they deteriorate. They must be stored in paper.) Watching the CSI teams working Rex Heuerman's home, I saw several paper bags being brought out. Will be interesting to later see at trial what they contained.
While I'm discussing evidence and The Search, Why Did They Not Search Those Big Plant Pots Left Standing On The Back Steps??? Tore up the large greenhouse, moved the smaller one, dismantled the deck, dug in the yard ... But left those pots intact. Trophies could be left hiding in plain sight.
Gilgo Beach: Suffolk County Supreme Court Judge
Rules 'Probable Cause' In Heuermann DNA Swab Request
By Eyewitness News
Wednesday, August 9, 2023

SUFFOLK COUNTY, New York (WABC) -- Suffolk County Supreme Court Judge Timothy Mazzei on Wednesday ordered suspected Gilgo Beach serial killer Rex Heuermann to turn in a DNA swab.

Mazzei ruled "There is probable cause" to believe Rex Heuermann committed at least some of the Gilgo Beach murders "and, therefore, a basis to compel the buccal swab."

The swab is to be taken while Heuermann is in the presence of his attorney, who had opposed it.

The judge said a comparison of the Heuerman's direct DNA sample with the mitochondrial sample from a hair recovered from one of the victims and the DNA found on the pizza crust outside Heuermann's office "will yield probative material evidence, whether it is inculpatory or not."

A direct DNA sample could also be entered into statewide and nationwide databases. Mitochondrial DNA is ineligible.
~~~~~~~~~~~

This is HUGE. The mitochondrial sample (obtained from a male hair found adhered to the burlap camouflage material used to bind Megan Waterman and matched to a pizza crust discarded by Heuerman), under prevailing New York law, cannot be entered into statewide or nationwide criminal DNA databases UNTIL THE SUSPECT HAS BEEN TRIED AND CONVICTED.

Information regarding the DNA match to Rex Heuerman was outlined in the Affidavit used to secure a 'no bond' hold to ensure his continued incarceration while awaiting trial. The pertinent language appeared as follows:
"Male Hair Linked to Defendant Heuermann

"During the initial examination of Ms. Waterman's skeletal remains and the burlap materials, the Suffolk County Crime Laboratory was also able to recover a male hair from the "bottom of the burlap" used to wrap Ms. Waterman by her killer (hereinafter "MALE HAIR ON WATERMAN").

"An initial examination of said hair revealed Caucasian/European characteristics. However, the hair was unsuitable for further DNA analysis at that time by the Suffolk County Crime Laboratory. This hair was subsequently submitted for further DNA analysis and on or about July 31, 2020, Forensic Laboratory #1 was able to generate a DNA profile for the hair recovered on the bottom of the Waterman burlap. Specifically, Forensic Laboratory #1 determined that this hair belonged to a male in mitochondrial haplogroup V7a.

"Following the discovery of the Chevrolet Avalanche, which was registered to defendant Heuermann, and the investigation of cellular billing records and other items, on or about January 26, 2023, a surveillance team observed and recovered a pizza box thrown by Defendant Rex A. Heuermann into a garbage can located in front of 385 5th Avenue in Manhattan (see below).
Trash can showing pizza box seen being discarded by Heuerman.
Photo taken by a surveillance team member.
Pizza box (seen above) as discarded by Heuerman and collected
by the surveillance team member who took this photo.

"This pizza box was sent to the Suffolk County Crime Laboratory for analysis, where a swab was taken from the leftover pizza crust. On or about March 23, 2023, the Suffolk County Crime Laboratory sent the swab from the pizza crust abandoned by Defendant Heuermann to Forensic Laboratory #2.

"On or about April 28, 2023, a detective hand-delivered from Forensic Laboratory #1 a portion of MALE HAIR ON WATERMAN to Forensic Laboratory #2 for testing.

"On or about June 12, 2023, Forensic Laboratory #2 was able to determine as to the MALE HAIR ON WATERMAN and the swab from the pizza crust, that the "mitochondrial DNA profile(s) are the same," specifically at a rate that would, as per the EMPOP database, exclude 99.96% of the North American population from the MALE HAIR ON WATERMAN. Based on the foregoing, while 99.96% of the North American population can be excluded from the MALE HAIR ON WATERMAN, it is significant that Defendant Heuermann cannot be excluded from the male hair recovered near the "bottom of the burlap" utilized to restrain and transport Megan Waterman's naked and deceased body."
~~~~~~~~~~~

Although this mitochondrial DNA match furnished strong evidence of the probability of guilt sufficient to convince the judge to rule in favor of prosecution, granting no bail, it is clear why a motion compelling collection of a buccal swab (cells collected from inside the mouth from cheeks) to provide a full autosomal DNA profile was essential.

One of the first known comparisons has been announced by Las Vegas, Nevada police in the case of a teenage mother, turned prostitute, whose body was discovered the same year Rex Heuerman was seeking to purchase a timeshare condo in that city. Victoria Camara disappeared in 2003, in a timeframe police believe Heuerman may have been in Las Vegas, a city he visited frequently, scoping out a timeshare condo, one of two he ultimately purchased. The first property was bought in 2004. This victim is one of three Las Vegas police are investigating in connection with Heuerman.

'Property records obtained by 13 Investigates show Heuermann bought a timeshare in 2004 at the Club Wyndham Grand Desert on Harmon Avenue and Koval Lane. He later sold it in 2013.'
Victoria Camara, aged 17 when her strangled, discarded body was found in 2003
.

'Alleged Gilgo Beach killer Rex Heuermann's DNA will reportedly be tested against DNA recovered in the case of Victoria Camara, a New Jersey mom who was found murdered in 2003. Rex's arrest is tied to the 'Gilgo Four,' referring to the four women whose bodies were found within days of each other in 2010. The women in question were Melissa Barthelemy, 24, Megan Waterman, 22, Amber Lynn Costello, 27, and Maureen Brainard-Barnes, 25.'

"Victoria Camara, who was 17 when she was killed, resorted to sex work to earn a living for her baby girl and herself. In August 2003, her remains were found in the desert near a haul road in Boulder City. The location is about 26 miles southeast of Las Vegas."
~~~~~~~~~~~

A second potential victim has been reported to police in South Carolina, who disappeared in 2017 under very mysterious circumstances. Julia Ann Bean was last seen by her daughter, Cam, on the night preceding Cam's high school graduation in the company of a man Cam swears is the same man whose photos have been flooding all the news channels - Rex Heuerman. Cam says her mother, in the company of this man, arrived to take Cam to her mani-pedi appointment in preparation for her graduation. Cam says they arrived in the Chevrolet Avalanche pictured in connection with Heuerman's vehicle recently taken under warrant by South Carolina investigators assisting the Suffolk County team gathering evidence in the Gilgo Beach serial murder case. According to Cam, the man bragged about having several properties including beachfront properties where Cam and her graduating friends could celebrate. He was reported by Cam to have said, "I love your mother. I plan to marry her." This was the last sighting of Julia Ann Bean.

Daughter of missing S. Carolina mom believes she was last seen with Gilgo suspect Rex Heuermann
By Olivia Land and Jesse O'Neill
August 23, 2023 | 11:20am
Julia Ann Bean, missing since 2017
.

The family and friends of a missing South Carolina woman reportedly fear she was last with suspected Long Island serial killer Rex Heuermann — a possibility being investigated by police.

Julia Ann Bean's daughter immediately recognized Heuermann, 59, when shown a photo of the suspected killer, who owns a home in the Palmetto State, family friend Heidi Kovas told The US Sun.

"I have chills … I've seen him," the daughter replied in text messages viewed by the outlet.

"That was the last man I saw her with personally," she texted of the night her then- 36-year-old mom went missing in June 2017.

"She knew him right away," Kovas also told PIX 11 of Bean's daughter, who was not identified and did not speak directly to either outlet.

"She recognized him right away. She said that was the last person she ever saw with her mom."

Kovas reported what Bean's daughter told her to officials late Sunday, according to the reports.

"I truly believe Rex Heuermann did something to my friend," she told The US Sun. "I just want to find my friend."

Scott Bonner of the Sumter County Sheriff's Office confirmed that the report was being investigated.
~~~~~~~~~~~
Gilgo Beach Serial Murder case Updates:

What was planned as your author's opening narrative this month was the surprise headline announcing the identification of Fire Island Jane Doe, aka Jane Doe 7. My coverage of how DNA continues to solve long cold cases and identify victims Jane and John Doe remains ended with the sad notation that four of the Gilgo Beach Murder victims remained unidentified: the transgender Asian male, the victim known as Peaches and her toddler daughter (linked by DNA) and last, but by no means least, Fire Island Jane Doe aka Jane Doe 7. Within days of publication; however, the following news made headlines:
New York authorities identify another Gilgo Beach murder victim. She was previously known as 'Fire Island Jane Doe'
By Brynn Gingras and Alisha Ebrahimji, CNN
Updated 2:03 PM EDT, Fri August 4, 2023
CNN
Karen Vergata, legs and feet discovered on Fire Island NY in 1996. Skull on Gilgo Beach in 2011.
CNN —

'Two weeks after announcing the arrest of the suspected Gilgo Beach serial killer, authorities in New York on Friday revealed the identity of a woman whose remains were among those found during the course of the investigation over a decade ago.

'Karen Vergata, a 34-year-old escort from Manhattan who went missing on Valentine's Day in 1996, is the murder victim known as "Fire Island Jane Doe," Suffolk County District Attorney Ray Tierney said at a news conference.

'Tierney did not link alleged killer Rex Heuermann to Vergata's death in his announcement. He didn't comment on any potential suspects either, saying it is a "confidential investigation."'
~~~~~~~~~~~

With the announced identification of Fire Island Jane Doe aka Jane Doe 7, three sets of remains comprising the ten found on or adjacent to Gilgo Beach are yet to be identified. Most discussions include the skeletal remains of Shannan Gilbert whose 911 call triggered the search that resulted in the discovery of those ten.

As yet to be identified are the mixed race female called "Peaches" (due to the unique tattoo above her left breast clearly visible when her newly dismembered torso was discovered June 28, 1997, in Lakeview, New York, near Hempstead Lake State Park. She had been dismembered, her torso stuffed in a green Rubbermaid storage bin); the toddler whose remains were found near the remains later identified as Valerie Mack (Peaches' skull and teeth were located furthest west of the ten victims from Baby Doe but have since been shown via DNA analysis to be her mother); and the skeletal remains of a young Asian male found dressed in women's clothing determined to have been murdered by blunt force trauma indicative of a 'murderous rage.'

Many long-time researchers of the Gilgo Beach murders opine the identification of Peaches and daughter will be announced soon and has been kept from public scrutiny thus far in furtherance of the investigation.

That leaves the Asian transgender male, the anomaly in this tableau. It is believed this victim was placed on Gilgo Beach five or even ten years prior to discovery. That would place his time of death anywhere from 2001 to 2006.

Difficulties facing investigators include an apparent lack of a missing person report pinpointing a time and place last seen. In your author's opinion, Asian culture itself may contribute to the lack of information. Any trait, occupation, or action thought to bring shame to the family is said to be scrupulously overlooked, even purposefully hidden.

A topic of discussion regarding this young Asian transgender male is the disclosure in the 32-page filing by prosecutors in the Rex Heuerman case seeking the judge's order to hold Heuerman without bail is the list of internet search topics presented. Among numerous repulsive and disgusting searches for violent rape, assault, and torture of (mostly) teen and/or young females specifying 'porn' is the rather intriguing entry: 'Asian twink tied up porn'. Those "in-the-know" say this references a transgender male sex worker.

Much discussion online has been had as to why Heuerman included this peculiar search. Many want clarification as to WHEN this search was made. If tied to a point in time within that 2001-2006 period perhaps Rex was seeking that sex object. If during the body discovery period of 2010-2011 was he trying to decipher why this body was there? Personally, I think he was including that outlier in his attempt to reveal how much investigators knew about his private burial ground.

Still more to be discovered, folks. Tune in for October's Armchair Genealogy column.
---
Click on the author's byline for bio and list of other works published by Pencil Stubs Online.
This issue appears in the ezine at www.pencilstubs.com and also in the blog www.pencilstubs.net with the capability of adding comments at the latter.
---