By Bud Lemire
What changes people, I'd like to know
Maybe something in life, that doesn't show
An illness, a virus, or a disease they get
I'm sure it's something, it's a sure bet

Something that might have emotionally hit
That touched them down deep, right to the pit
Some people you knew, now may seem strange
It's only because, so many people change

Life has a way of chiseling them out
Molding a new person, it's what life is about
We think we haven't changed, but really we do
it happens to us gradually, and we never knew

Sometimes it comes, as quite a surprise
People comment on our changes, then we realize
"I didn't think I changed, but maybe I did"
"I'm an adult now, I'm sure not a kid"

They change for the better, sometimes for the worse
If it's the latter, then they start to curse
In our lives, it may seem strange
People we know, they always change
©Aug 2, 2023 Bud Lemire
Author Note:
There's always a reason why people change.
There's many reasons, and it could be any one
of them. All we know is, they don't seem the
same any more.
---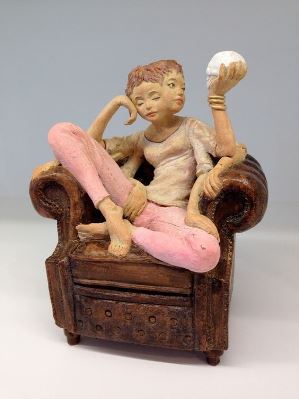 Click on the author's byline for bio and list of other works published by Pencil Stubs Online.
This issue appears in the ezine at www.pencilstubs.com and also in the blog www.pencilstubs.net with the capability of adding comments at the latter.
---